Premium
Directory Listings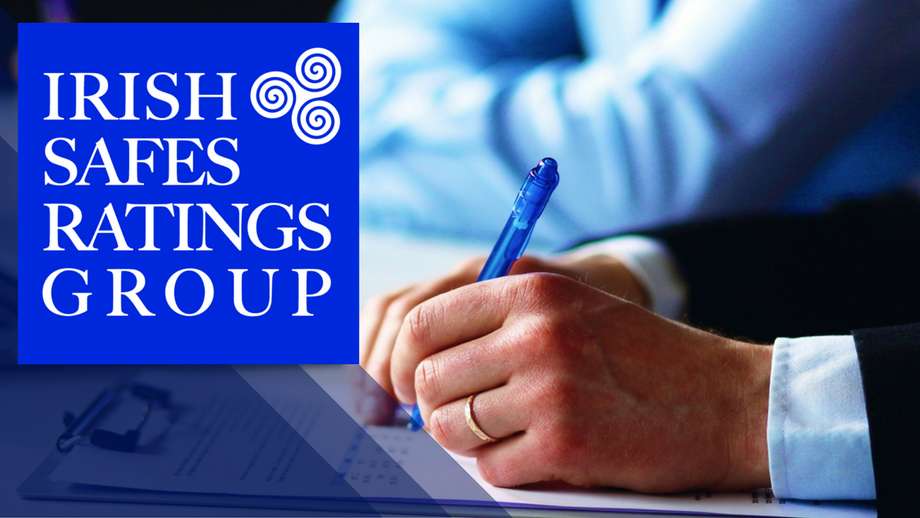 A Warning From The I.S.R.G: Bogus Insurance Rates Still Being Advertised For Safes In Ireland.
January 24, 2017
A Warning From The I.S.R.G:
Bogus Insurance Rates Still Being Advertised For Safes In Ireland
The Irish Safes Ratings Group (I.S.R.G.) was established in 2016 to make and periodically update, recommended insurance ratings related to the overnight cash cover for certified safes, strong rooms and secure cabinets, conforming to European standards, for the Republic of Ireland. The National Standards Authority of Ireland and The Private Security Authority sit in an observer capacity on the group.
The work of the group received strong support from all major insurers in Ireland, as until the establishment of the I.S.R.G., Ireland was the only European country that didn't have its own set of official insurance rate guidelines for overnight cash and jewellery cover for safes and vaults.
Having been sourced directly from the Republic of Ireland's insurance industry the I.S.R.G. rates are now the official rates recognised by the European Security Systems Association (E.S.S.A).
It therefore has to be asked why many safe suppliers in Ireland are still advertising inflated insurance rates for safes on sale that are neither conversions of U.K. Sterling rates or I.S.R.G. rates? To do this could legitimately be viewed as fraud, yet the practice is quite widespread.
To make matters worse, in almost all cases, these fictitious insurance rates are presented as being achievable without the need for an intruder alarm installed on the premises where the safe is fitted. An idea that would never be entertained by any Irish risk manager, or any insurance organisation for that matter.
To give just one example of one certified safe currently being advertised in Ireland with a range of different rates:
The Chubb Primus – (Grade 1) has an I.S.R.G. rate of €12,500 and this is the rate correctly displayed by Chubb Safes Ireland. This certified safe has a rating of £10,000 in the U.K. – URL: www.chubbsafes.ie
£10,000 Pounds Sterling is currently the equivalent of €11,683.00, yet the most commonly displayed rate or cover for this certified grade 1 safe, on web sites for safe retailers based in Ireland is €15,000 and a rate as high as €17,500 can be found on at least one site.
This unsubstantiated €15,000 figure is neither the U.K. rate nor the Irish rate sourced from the Irish insurance industry itself.
So it would seem that, rather than advising genuine insurance rates recommended for safes and vaults, many safe suppliers in Ireland are now engaged in raising their advertised "recommended rates" for safes in the belief that higher advertised rates will give them a marketing edge over their competitors.
This practice is of course misrepresentation; in that it is intended to mislead clients into thinking they can achieve an unrealisable insurance cover. It is also exactly what official rates are designed to help prevent, by giving the public and the industry accurate information so that a more reliable picture of the realities of certified safe insurance is available.
The I.S.R.G. is currently taking action to protect the industry, businesses and the public in Ireland.
If you encounter rates that differ from the indicative rates shown on the I.S.R.G. web site – www.isrg.ie, or the E.S.S.A. web site – www.ecb-s.com, it is important to understand that the rates you see are completely fictitious, either by intention or through ignorance.
Furthermore, seeing such rates should be a good indication of the reliability of the information you may obtain from a source that quotes completely unsubstantiated figures for a factor as critical as overnight insurance cover. 
For further information see the Irish Safes Ratings Group web site at: