Premium
Directory Listings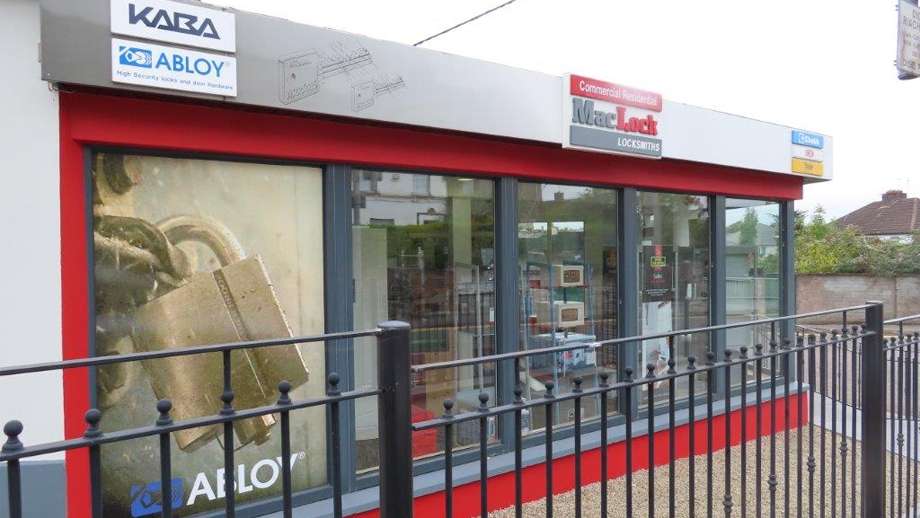 Abloy announce Maclock as first CLIQ Go Centre in Republic of Ireland
September 18, 2018
To celebrate this appointment the team from ABLOY UK and ASSA ABLOY Germany visited Maclock in Cork to provide the local training to the Maclock team allowing them to provide a local service for their customers in the Cork area with this new and revolutionary electronic keying system.
For many years, we have had keys for our cars that have both a mechanical and electronic credentials and are very used to using electronic keys that provide for security, convenience and an added level of control. Traditionally, this technology has been somewhat slower at adapting to the door environment, and we have continued to supply mechanical products for security and traditional access control solutions where we need to control the flow of people, provide audit trails or work in prescribed time zones.
The advance of technology, particularly the developments in portable power such as batteries has continued and it is now time to review what is possible.
Traditionally, the use of batteries has always been a limiting factor, but now that we have reliable advances in battery technology coupled with power-efficient electronics that have been carefully scaled down, we are now able to fit an access control system into a cylinder housing. This advancement is revolutionising the ability to upgrade a traditional locking system to a fully functional access control system without the need to power through the doors and provide local costly and cumbersome power supply units.
ABLOY UK has become recognised as experts in this new technology and lead the market for many years developing several different solutions for both enterprise systems and now for commercial applications.
ABLOY UK offers ABLOY PROTEC2 for high-security applications that affords a high level of mechanical security with the additional flexibility of a double handshake with credential control in a cylinder or indeed any other type of locking requirement, such as padlocks and Cam locks. ABLOY PROTEC2 is cloud-hosted and provides a secure solution for larger systems.
eCLIQ offers electronic control in a cylinder, again for enterprise systems, and cloud hosted.
ABLOY CLIQ® Go provides a similar method for smaller systems of up to 50 cylinders, (locking Elements) with full control via a secure connection and an app on yours and the customer's mobile device.
The range allows for maximum flexibility with locking products that extend the scope of the system well beyond the door environment, with all of the systems highlighted above offering locking possibilities with padlocks and various other locking products for a vast range of applications.
Maclock acknowledges that the market is changing and that Locksmiths need to embrace these changes and work with them for both the future of their business and indeed, to ensure that the technological revolution does not leave our trade behind.  There has never been a better time to make this move and we at ABLOY UK are committed to driving this change, creating a new and future market for the Locksmiths industry ensuring that we thrive and prosper both today and in the future.
We could be forgiven for thinking that we will always need mechanical locks, and whilst this may be the case with all the extensive market research and experience, we at ABLOY know that our customers are looking for more, sure, they always will need good physical security but equally they are looking for more flexibility from their locking solution.
As we all know the loss of a key can be costly, especially when the key is part of a master keyed or keyed alike system, often resulting in needing the system replaced, which may not seem to be a bad thing if you are a Locksmith? There is however, a limit and customers are looking for something that allows flexibility and control, which is why the Access Control is and has grown at the expense of traditional keying system.  Well we now have an option and it is always more cost effective than a traditional access control solution, so what's holding us back.
We also face other challenges from other technologies and whilst we have and probably will rely on Patent to protect master key systems we need to be aware that the advent of 3D printing will change our market and potentially remove the ability to control the supply of traditional mechanical keys.  Well, you cannot print an ABLOY CLIQ® Go key.
If you are interested in becoming an Abloy CLIQ® Go Centre please contact info@abloy.co.uk or call 01902 364500