Premium
Directory Listings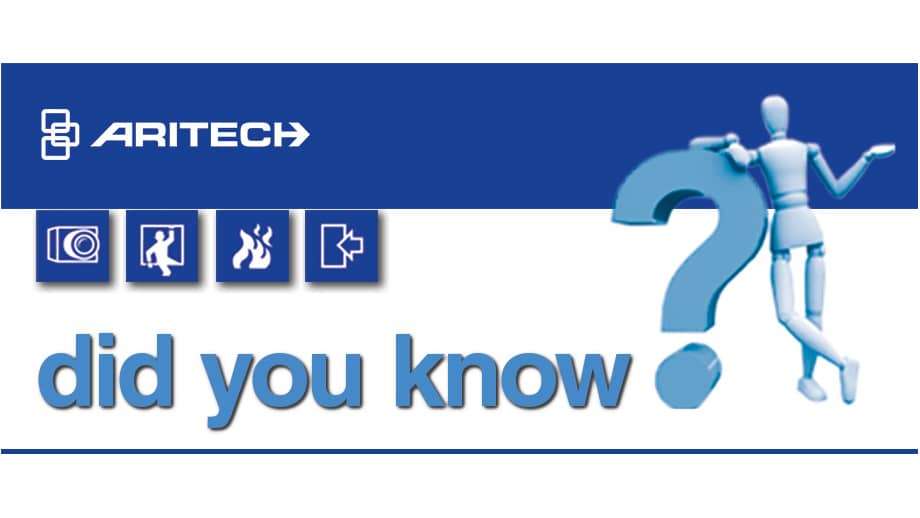 Aritech…Did you know?
June 04, 2021
Did you know about the launch of our new ATS7340 and ATS7340-SIM 4G Communicators?
Overview
In Europe, many countries are setting dates for PSTN as well as 2G/3G network shutdowns. Soon, IoT connectivity will be moving to modern networks, including 4G. ATS7340 helps installers keep their installations connected over the long term.
The new ATS7340 models for use with our Advisor Advanced series of panels allow communications over 4G networks, with a 3G/2G fallback option in case 4G coverage is not available.
With UK 3G shutdown dates expected within the next 2 years and 2G expected by 2025, the latest 4G communicators should be supported via the network providers for many years to come.
How will your customer benefit from this product?
It allows your customers to retain compatibility with your Alarm Receiving Centre for alarm reporting as primary or backup path. All the existing reporting protocols (including OH) are available via the new ATS7340 communicators.
The ATS7340 communicators achieve SP5 over LTE when reporting to OH servers, and DP4 when reporting over IP (primary) and LTE (backup) to OH servers – the highest grades defined within EN50136. This meets and goes beyond the requirements of EN50131 Grade 3 with our Advisor Advanced panels.
​​​​ATS7340 communicators can be used for uploading and downloading Advisor Advanced panel configuration and controlling the Panel using our ATS85xx configuration software, and is much faster than 2G.
The ATS7340-SIM communicator model (SIM card supplied) connects your Advisor Advanced panel to our cybersecure encrypted UltraSync cloud, which then allows remote control of the panel via the free Advisor Advanced Pro app, and customer notifications from the panel, via IP and/or 4G routes.
With PSTN lines no longer being available after September 2023, and the switchover to digital lines by December 2025, now is the right time to make sure that existing customers will not be affected by this process. We have solutions for signalling via IP and/or 4G within our product ranges.
ATS7340 is the successor of our proven current communicator, ATS7320. For the wide range of communicators available in our offering that support Advanced and Master series, please visit our website or product pages using the links at the bottom of the page.
Ordering information
ATS7340: 4G communicator for Advisor Advanced (No SIM supplied, Customer/Installer provides own SIM)
ATS7340-SIM: 4G communicator for Advisor Advanced (Supplied with SIM card, for use via Ultrasync secure cloud)
Please contact your account manager if you would like to discuss further.
Links:

Advisor Communication Devices – ATS7340

Advisor Communication Devices – ATS7340-SIM