Premium
Directory Listings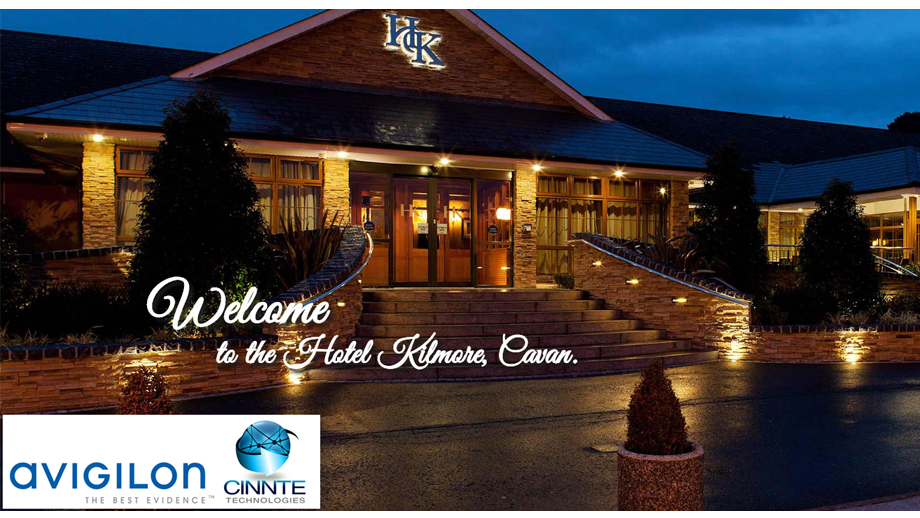 Avigilon Case Study: Kilmore Hotel Cavan
April 06, 2016
Cinnte Technologies installed a high definition (HD) surveillance system to enhance the quality of CCTV footage.
Hotel Kilmore is located in Cavan town in the County of Cavan. With a wide spacious area around the Hotel Kilmore, Cinnte Technologies was tasked with deploying a high spec surveillance system to meet their needs. Cinnte Technologies installed over 70 HD Avigilon cameras throughout the hotel and the hotels grounds. This has given the management team (HD) visibility throughout the premises.
OBJECTIVES
• Reduce hotels insurance risk
• Ensure customers & staff safety
• Improved management visibility of the premises
CHALLENGES
Cinnte Technologies was given the challenge of:
• Enhancing the protection & wellbeing of customers and staff
• Improving managements visibility of the premise
• Footage that would help reduce the hotels insurance premium
SOLUTION
Replace existing analog cameras with Avigilon HD cameras and work station with 30 days recording and surveillance monitors in the management facility.
BENEFITS
The Hotel Kilmore have significantly reduced their insurance risk with the high quality footage from the newly installed Avigilon cameras. Security staff have reduced investigation time greatly and the hotel has seen a significant decline in incidents around the hotel grounds.
MEET THE INSTALLER
Cinnte Technologies are a specialised High Definition CCTV installer registered with the Private SecurityAuthority (PSA). Cinnte Technologies work with the leading manufacturers of High Definition CCTV systems to provide unparalleled security solutions for our customers.
MEET THE DISTRIBUTOR
Delivering the world's best protection, Avigilon's industry-leading HD network video management software, megapixel cameras, access control and video analytics products are reinventing surveillance.
049 4360080 | info@cinnte.ie | www.cinnte.ie