Premium
Directory Listings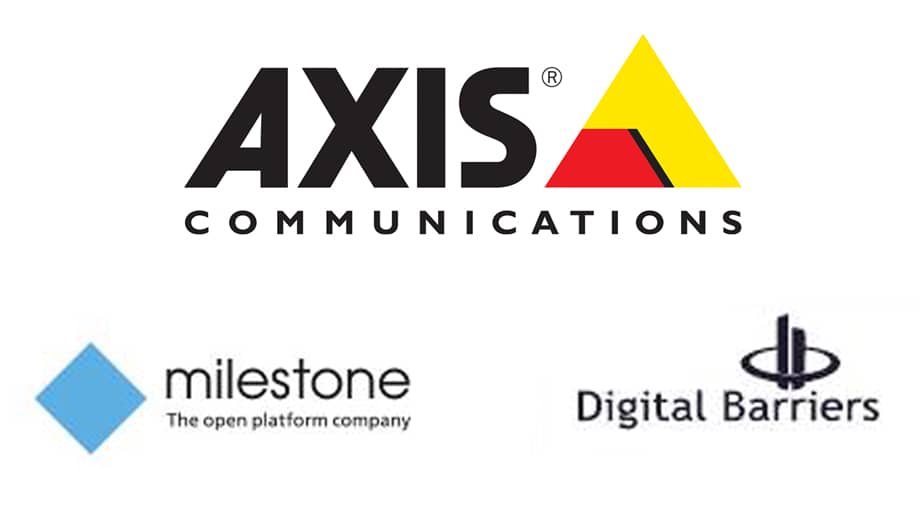 Axis offers springboard to video surveillance market growth at Dublin event
October 07, 2015
The global video surveillance market is standing on a precipice of huge growth – analysts predict that the industry will experience a compound annual growth rate of 24.08% over the next four years to 2019.
It's a tantalising honeypot for systems integrators, consultants, value-add resellers and installers however big or small the business, but the challenge is tapping in to this lucrative and fast-growing market and making the very most of this golden opportunity.
Axis, the global market leader in video surveillance believes the secret to maximising the business potential of this growth spike is through smart, close and long-standing relationships with customers and channel partners.
According to Axis, working together allows everyone to capitalise on this thriving industry and they are holding a special workshop in Dublin on November 19th, the first ever Irish regional event, to show just what can be achieved through partnership.
The event will see the Axis team of highly experienced network video professionals guide delegates through the latest products, technologies and the many benefits they can bring to businesses. There will also be the launch of the Q3709 industry-first 3 x 4K multi sensor 33MP camera using zip streamed technology and the opportunity to meet some of Axis' key partners in Digital Barriers and Milestone. It forms part of a wide-ranging Axis Channel Partner Program covering value services and offerings that can help channel partners grow.
Peter Dempsey of Axis said of the event: "The Channel Partner Program is designed to help system integrators, value-added resellers (VARs) and installers capitalise on our market leadership.
"As a channel-oriented company, we view our partners as an extension of our team, playing a key role in the go-to-market strategy and overall success of our company. We would encourage all our partners, both existing and new, to come along and meet the team who will help you with discounted Not-For-Resale demonstration equipment, enhanced margin opportunities and expert advice. We will also be offering technical and sales training through the Axis Communications' Academy."
And to make sure that partners continue to benefit after the event, Axis has unveiled #Axisinnovates. Through this, partners can find out about new Axis products and technologies and have the opportunity to feedback to the Axis team on the portfolio of products and services.
The event will also include a specific session on improving businesses with an end-to-end Axis solution. From a smart system for basic surveillance or a more advanced system for security on a larger scale, the workshop will showcase how all the Axis systems are easy to install, and how everything is designed with open IP standards that easily connect with existing IT infrastructure.
To complete the session, the experts will talk about Physical Access Control and find out what makes the Axis A1001 Network Door Controller a scalable and future-proof solution that can be easily integrated into other systems and components, enabling it to connect directly to a company's network.
The day starts at 9am and will finish with a networking lunch. It is free to attend. People wanting to attend can visit the Axis website to register: www.axis.com
Here are our partners who will be attending the Dublin event.
Digital Barriers provides advanced surveillance technologies, specialising in solutions for remote, hostile or complex operating environments.
SafeZone-edge was developed on ACAP and is an award-winning edge-based video analytics app for Axis devices. It combines rapid configuration and outstanding performance with enhanced VMS integration, including metadata display on events for more efficient review of alarms.
Milestone Systems is a global industry leader in open platform IP video management software. The XProtect platform delivers powerful surveillance that is easy to manage, reliable and proven in thousands of customer installations around the world. With support for the widest choice in network hardware and integration with other systems, XProtect provides best-in-class solutions to video enable organisations – managing risks, protecting people and assets, optimising processes and reducing costs.