Premium
Directory Listings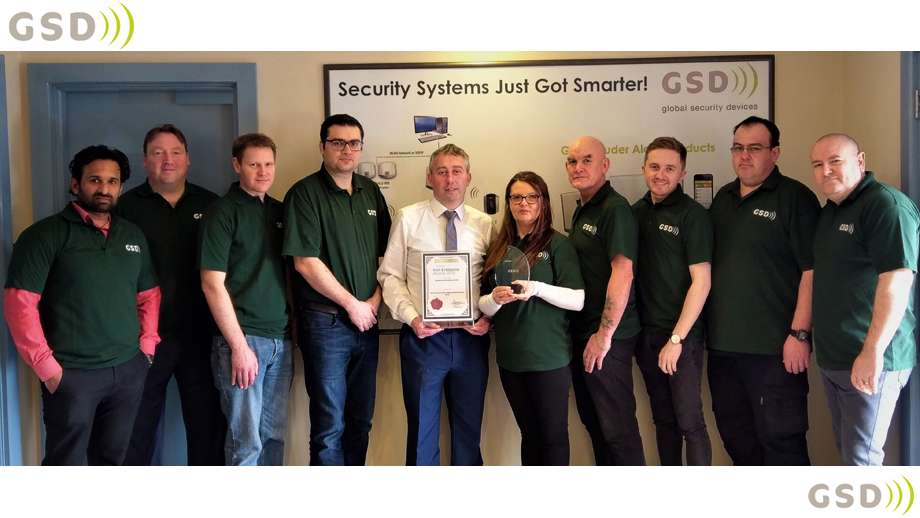 Best Access Control system Manufacturer 2018
April 19, 2018
GSD are delighted to have won ''Best Access Control system Manufacture'' for 2018 at the EU Business ''Irish Enterprise Awards''
GSD has been manufacturing Access Control Systems since 2006 and continue to innovate and develop the market achieving industry standout again in 2018.
GSD manufacture both Standalone and Network access control systems at its head office in Dublin 24.  Its team of dedicated engineers and production staff continue to keep GSD at the forefront of the industry.
As most people know, GSD also manufacture Intruder Alarm Systems continuing to make advances in this field too.
GSD continue to strengthen their product offering in both Access Control and Intruder Alarm solutions by listening to what Installation Companies require on site to help deliver the best solution for their clients.  Recent additions to GSDs Access Control suite is the release of the GSD I/O module and the GSD Intruder Alarm suite with the release of the GSD 10 Zone wired expander.
The Main feature and Benefits of the IO module are:
The GSD I/O Module is a 12 Input and 12 relay output control that integrates with the GSD Access Controllers allowing integrated  signalling with third party  external equipment when required
The I/O module sits on a local area network assigned with a static IP address
The I/O Module outputs can be triggered directly from the 12 Inputs or they can be event triggered over TCP-IP from the GSD access control system
The Inputs and Outputs are fully configurable; Inputs can be active high or active low
The outputs can follow the Input state or can be activated according to the programmed Output timers
The I/O Module is set up and configured from the intuitive GSD Access Control PC application
Typical applications include lift control and CCTV triggering
The Features and benefits of the 10 Zone Expander:
The GSD 10 zone expander provides 10 additional wired zones to the GSDi 10-70 panel, fully analysed and tampered
Provides 2 programmable outputs for home automation or triggering of external equipment
Connects on the expander bus, -Supports Aztec 2 wired zones
For more information on GSD products or to book a demo contact GSD at info@globalsecurity.ie