Premium
Directory Listings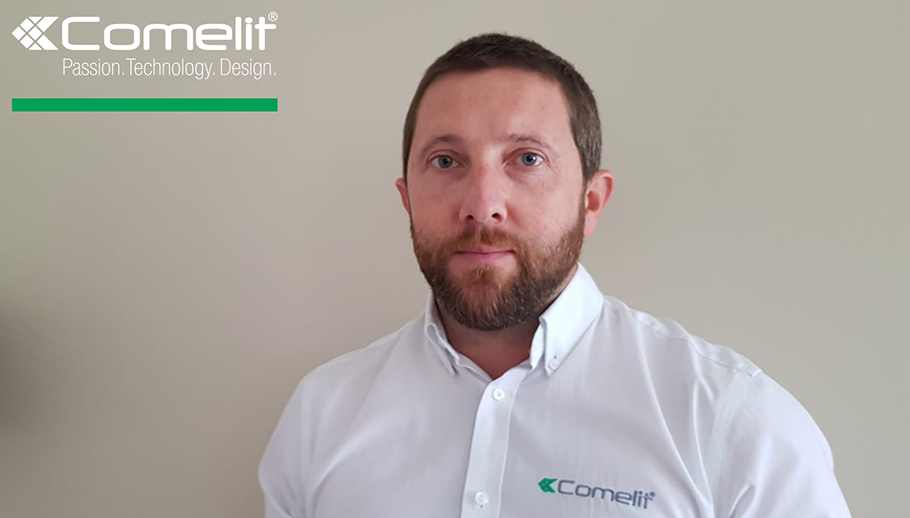 Building on the Light at the end of the tunnel
June 12, 2020
The effects of the Covid-19 pandemic on businesses in Britain and Ireland, has been described at best as devastating, and at most depressing, bringing on 'the worst recession we have ever seen."
Here, Paul Diamond, Comelit Sales and Technical Manager ROI assesses the situation and the careful lockdown easing and preparations to return to work, suggesting in fact there is light at the end of the tunnel.
Whilst it's true life may not be the same again for many sectors, and there is no denying these are very difficult times, it is important to note how we have continued to safeguard and protect our industry, its skills and our real potential for the immediate future.
Pre-Lockdown
If we take a step way back, Comelit continuously hit targets through to the 2008 financial crisis.   Then, as with a huge amount of companies at the time, experienced an extreme fall in business with the construction industry and financial bodies collapsing, alongside new builds literally grinding to a halt.
Even with the extreme climate, Comelit continued to invest in Ireland and the UK to weather the storm and build an even stronger platform to work from, in to the future.
Fast track to the current situation, which is more of an extreme halt in all activity, we find solace in the industry reportedly being more upbeat in quarter one of this year.  Up until then, workloads had improved, with both housing and private commercial projects up.
In fact, the outlook was positive for private commercial work for the first time since the end of 2018.  This is certainly true for the door entry market in Ireland.
Lockdown
Then of course lockdown hit.  But during this time as we have done before, Comelit has stood firm.  We have embraced the opportunity to use all the digital technology tools and facilities available, to prepare for the inevitable easing and beyond.
We have been proactive in training new starters (a positive in itself) with our dedicated partner distributors, and ensuring our own learning and that of customers, new and existing, is up to date with a high level Comelit Academy series of webinars.
Critically, we have not reduced our commitment to research and development,  investing in new product development, with genuine solutions that can assist those scheduled to return to work.
These include touch screen access control devices with integrated IR scanner for temperature checks, and thermal camera technology to help ensure the safety of returning workers and customers. And new products to continue to launch through 2020 in CCTV and fire detection technology.
Post-Lockdown
Assessing the longer-term impact, the general consensus is it may take 12 months before things 'start to get back on track.'  It's not likely to be a V shape recovery, but there is optimism that signs of recovery and dare I say 'normality' could be seen by 2022.  Overall, a far cry from the eleven years that followed the 2008 economic crisis.
In particular, the construction industry has some significant challenges to overcome.  It will take months for many sites to return to their full output potential and the supply of materials to reach site at the levels required for that to happen.
Social distancing dictates new methods of working, but the industry has shown incredible flexibility and innovation in changing methods of working that both protect site staff whilst enabling works to continue.
And here is where I believe we have shown the most resilience.  In business together we have had to improvise and adapt to overcome, and it's something we have not only accepted, but also embraced, as an industry.
When the world dictated we kept our distance, we have actually worked even closer together. From Comelit's perspective, we now have new Friday meetings, to ask questions, celebrate individual and company success, and 'check in' with every member of the team. This is set to continue after the lockdown period, however busy we all are.
And also, we have worked closer with our customers.  We have produced a six point pledge which we have kept to, offering essential support in every capacity, when we are needed most.
So whilst the headlines are grim reading, there is the motivation and support to recover stronger.  Whilst I may be accused of having "the pint is always half full" mentality, I support Francesca Boeris, UK Managing Director, who concluded: "With all this considered, I strongly believe that our sense of purpose in this new world, will become more powerful than the challenges we face."
For further information on Comelit, please visit www.comelitgroup.com