Premium
Directory Listings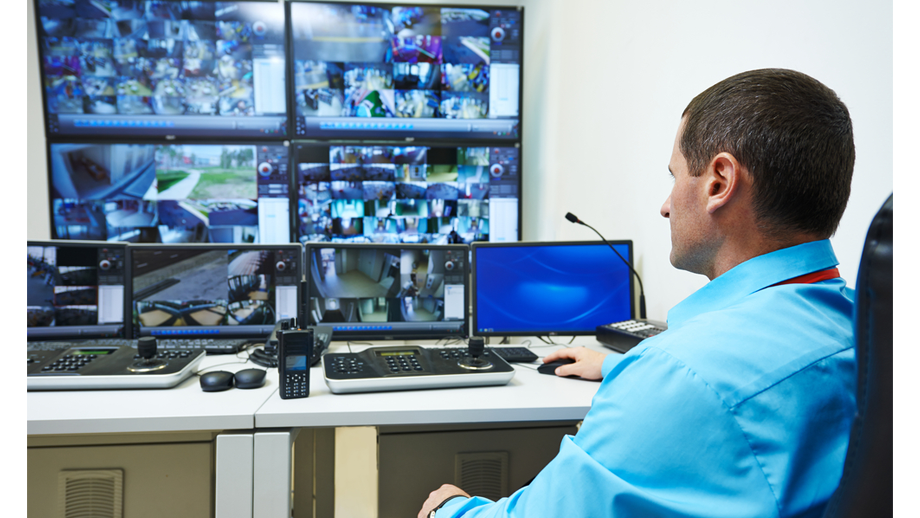 Campus Security
January 13, 2017
In Ireland in 2014 there were over 196,000 students enrolled in third level institutions. This figure includes over 40,000 first year enrolments. This is an enormous number of worried parents sitting at home worried about the safety and security of their children. While the children will have chosen their third level education based on criteria such as choice of course and size of university bar the parents will undoubtedly have considered how safe their children will be for the 4-5 years they will be there.
The job of safeguarding these 196,000 students fall to the campus security teams of our universities and colleges. In this article we will take a look at the changing role of the modern campus security team. While they keep thousands of young people safe daily they tend to stay out of the limelight even within the security industry. We will look at some of the challenges facing these teams and the changing nature of the role in line with the expectations of our third level population and society.
The thought for this article came to me when I was asked by a fellow security professional in Australia about the training requirements for campus security operatives in Australia. I began to consider some of the campus security teams I had worked with here over the past few years and the issues they faced. It also made me think about the diverse training needs that they have which are specific to the role of campus security.
Challenges on the campus
If we think about the range of activity, we find on a college campus we can start to envisage how broad the campus security operative's skills set needs to be. Everything from access to buildings in the mornings, visitor controls, patrolling, traffic management, dealing with student issues, control room duties, large event management, monitoring bars and campus recreational activities, lock-down processes and loss prevention duties all merged into one daily role.
The challenge of keeping thousands of students safe as they go about their daily activity and ensuring the smooth running of a fully operational campus (effectively a small self-contained town) is huge. The diversity of students with their own issues, concerns and needs adds to the size of the task. All of this is before we can begin to deal with criminal or anti-social behaviour issues.
Like every role in the security industry the campus security operative has had to adapt to ensure it remains at the cutting edge of student safety. Across several campuses this has seen a re-brand of the security teams to a more safety and well-being based approach to students. Like many security functions in previous years campus security was often viewed as the enforcement arm of the university or college who arrived to enforce the rules and regulations or replace a lost key. The re-branding of the campus security teams has been in keeping with a modern holistic approach to student safety.
In addition to student needs there is also the logistical nightmare of traffic management and parking on campus. Most of our campus facilities in Ireland date from a time when traffic volumes on our roads were smaller and third level students couldn't drive to and from campus. This leaves us in a situation now where we have many more cars entering and leaving campuses than the campus can accommodate. This creates logistical and safety issues which must be managed daily.
If we add to the almost weekly occurrence of large social, sports and fundraising events ran by student bodies it can lead to a hectic security planning cycle.
Security Operatives training needs
After outlining the challenges involved in providing campus security my colleague asked me about the training needs  for a campus security team. Of course, based on the work I have already done with numerous campus security teams I had some insight in this area. I began to consider what I would include in a training curriculum for a college or university campus security operative. I've listed some of my thoughts below:
Basic guarding skills: Obviously, the starting point is the entry level training required to attain a security licence in Ireland. While this is mandatory for private security operatives in Ireland this does not mean that all security operatives have this training. What I mean is that we have universities and colleges who have directly employed security staff. This means that they are employed by the state and they fall outside of the licencing requirements. While many of these security teams have undertaken other training to upskill themselves I believe that basic entry level training to the same level as their private sector counterparts is an important starting point.
Traffic Management training: As we discussed above the management of traffic and vehicles is one the biggest concerns for campus security teams. Security operatives are often tasked daily to direct, control or manage large volumes of traffic. This can include dealing with large vehicles such as trucks or buses or even dealing with minor traffic accidents. While they may carry out these duties to the best of their ability both the individual and the organisation are placed at huge risk by the lack of training is this area. All security operatives who are required to manage traffic should receive training in the legal, safety and technical aspects of the task.
Crowd Safety Training: Campuses by their nature contain thousands of students and non-students daily. Regular large events on campus often add greatly to these leading to issues of congestion at access, egress and circulation spaces. Like the traffic management section the security operatives will often respond to these situations to the best of their ability but at significant risk. Crowd safety is a specific technical discipline with its own risks and all campus security operatives should have a detailed knowledge of crowd movements and behaviours as well as the legal and safety aspects of dealing with crowds.
Mental health awareness: In line with the trend towards a more holistic approach to ensuring student well-being this is an essential part of the training curriculum training. Training in recognising students who are  suffering from mental health issues or at risk of suicide or self harm and point them in the correct direction is a core training requirement. Also, recognising students who may be in a vulnerable state due to alcohol, drugs or medical conditions and having the knowledge to assist in the correct way goes a long way to creating a professional campus security operation.
Disability Awareness training: In 2014 in Ireland 6% of all third level students had some form of disability. This means that 6% of the students who are interacted with have some form of complex need. Identifying those needs and knowing how to best assist those student is an important tool in the campus security operatives tool kit.
Conflict management: While this is covered in basic training the time given over to it on the basic guarding programme doesn't do the subject justice. A specific conflict management programme built to include the exact requirements of the campus is an asset to the security team. The student population will create a broad range of conflict incidents including potential violence. Advanced interpersonal communication skills and risk reduction awareness give security operatives the tools they need to prevent and manage conflicts.
First aid: First aid is often seen as a prerequisite for working in the security industry. I am always surprised by the number of security staff who are not trained. I believe that every security operative should have this training but it is particularly required for campus security teams. Due to the large size of most campuses the security teams are often at static posts throughout the area or mobile in vehicles or on foot. They are almost always the first responder when a call comes for assistance or an accident. Without having the proper skills to at least control a first aid incident until further help arrives we are simply wasting time and resources. Dealing with basic accidents without the need for further assistance or managing more complex issues until assistance arrives are all situations which enhance the professional image and reputation of the security team.
So, those are my thoughts on the basic training curriculum for campus security teams. If we add this to the basic site specific training such as induction, manual handling and evacuation training I think we could create the foundations for a professional campus security team. Of course, we could then layer on top of this with more advanced programmes in subjects such as risk assessment, control room operations and supervisory level modules but that's outside of the scope of this article. Some will say that this level of training creates a significant cost for the campus. This may be true on the short term however if we consider the long-term value of investing in this type of curriculum then the return on investment.
The enhanced professional reputation and capability of the security operatives and the overall security team is intrinsic value before we even include extrinsic value in liability reduction and resource reduction. Another perspective is one of how much value do we place on the safety of the young people entrusted to the professional campus security operatives around the country. Most parents would probably support the investment.
After writing this article I think the next few articles will look at various areas of the security industry and discuss the basic training needs for each. Anybody with any ideas for these feel free to drop me an email.