Premium
Directory Listings
Case Study: GSD temperature scanning allows care homes to act with compassion
November 05, 2020
Global Security Devices' facial recognition and temperature screening technology allows nursing home residents to receive family visits, while also providing comfort and security for staff.
The novel coronavirus pandemic has been hard on everyone, but few have had it as tough as those in residential care. Torn from their relatives by lockdown restrictions, the stress of the pandemic was magnified by the heartbreak of isolation. Little wonder, then, that Ireland's new level five restrictions allow for compassionate family visits.
This poses a question, though: how can residents and staff be assured of the safety of visitors arriving?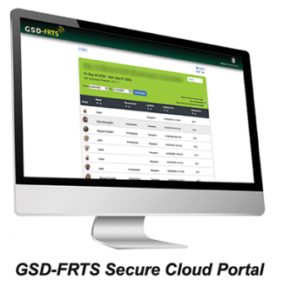 GSD (Global Security Devices) proposes using technology to allow for human contact; but not mere video conferences. Real human contact.
By deploying combined facial recognition and temperature screening technology (FRTS), residential homes such as nursing homes can allow visitors in, secure in the confidence that they are complying with HIQA and HSE guidelines.
Bartra Health Care, which operates three residential homes in the Dublin area, has done just this, deploying two GSD-FRTS systems at each of its facilities as well as at its headquarters.
Tania Spelman, Head of Operations at Bartra Health, said that the first thing this has done is put staff at ease.
"I suppose when the first lockdown came a lot of the infection control guidance was about checking temperatures and surveillance of who was coming into the home. Anyone who came in had to go to reception to get a temperature check. This posed a lot of problems. For a start it was putting our reception staff at risk," she said.
There was also an administrative burden. Indeed, visitors to homes include residents coming and going, staff, family and friends and delivery drivers. All of these people had to be logged and checked, and all of this had to be done manually.
"Then, of course, there's the paperwork: everything was written down on paper," she said.
GSD, a leading provider of access control systems, has changed this with its FRTS technology.
"The system eased-up the whole flow of people coming in," said Spelman.
GSD's facial recognition and temperature screening technology (GSD-FRTS) builds on facial-recognition-based access control by adding automated temperature measurement – accurate to within 0.3 degrees celsius.
As highlighted by the World Health Organisation (WHO) thermal screening is effective in detecting people who have a fever. In the context of the novel coronavirus pandemic, the WHO recommends anyone with a temperature above 37.3 degrees celsius seeks medical attention, so while the GSD-FRTS does not detect Covid-19 itself, it does screen out individuals with a raised temperature, one of the symptoms of Covid-19.
If a high temperature is recorded the system gives a visible and audible red alert, access to the facility is denied allowing HSE guidelines to take over.
"Global Security Devices were the first off the blocks. We were very happy with their GDPR compliance, which is very important for us, plus the service they provide was efficient and the training was good and relevant.
"Basically, they understood our world and they have a good strategy for supporting us. It gives our residents and families a real sense of comfort," said Spelman."This is clearly a technology that works".
Regular visitors to Bartra Health Care premises have all been added to the system, a process no more difficult than taking a photograph.
"We log you into the system so that every time you come in it recognises you. All our staff are then clocked-in, our postman was clocked-in and all relatives, too," she said.
"If you are a person who isn't regular it will still check you, register you as a stranger and direct you to reception. If someone has a temperature it creates an alert. In fact, it talks to you, saying 'Alert! Stop! High Temperature Detected".
Spelman explained that the system also sends a High Temperature e-mail alert to management, alerting that a person has presented with a high temperature.
"Based on guidelines, the e-mail alert includes date, time, persons name and temperature including a picture to identify visitors."
Reporting is compliant with HIQA and EU guidelines and regulations are automatically produced, including data protection compliance.
"You have GDPR [EU General Data Protection Regulation] issues, and this automates it all for the director of nursing," said Spelman.
The acid test is would she want to see wider adoption in the residential care sector. Spelman's answer is an unequivocal yes.
"I absolutely would recommend it to people. We have to get away from people having their temperatures taken [manually] at reception. This stops all that, it means everyone is compliant with regulations and, personally, they're happy."
For Spelman the whole point of the system is to protect the residents, allowing them to have as normal a life as possible even under level five restrictions.
"What we are saying is 'you can come in, you're absolutely welcome, but we need to make some checks first'."
As such, GSD-FRTS becomes not merely a security device or technological tool, but a powerful force for personal autonomy.
Spelman said GSD-FRTS Secure Cloud Portal delivers on all reporting requirements based on HIQA guidelines, streamlining the recording and reporting process for the Director of Nursing.
"Our goal is to protect the residents. We've had residents who have their own cars and they come and go as they please. Our model of care is re-enablement and to support the individuals," she said.
For more information  on Global Security Devices' facial recognition and temperature screening technology (GSD-FRTS), please call us on +353 (1) 524 2691 or email 

info@globalsecurity.ie