Premium
Directory Listings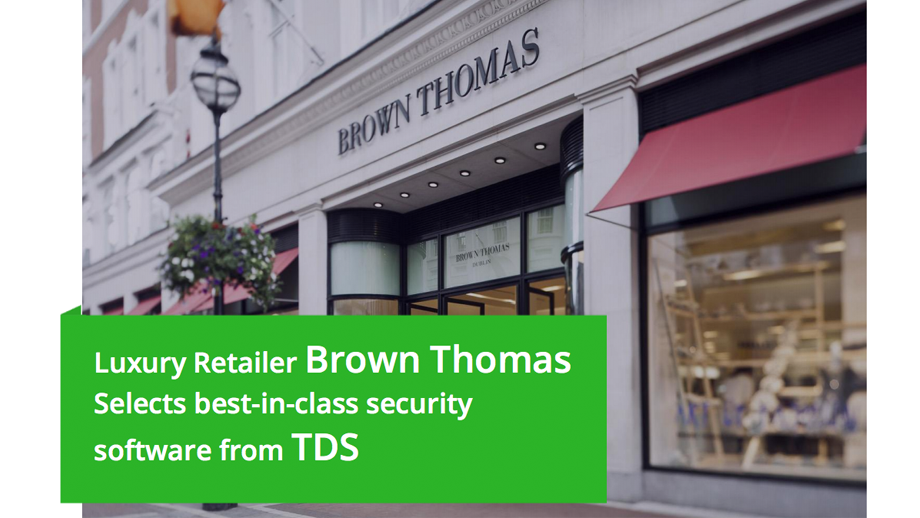 Case Study: Luxury Retailer Brown Thomas Selects best-in-class security software from TDS
January 29, 2017
For over 150 years Irish retailer, Brown Thomas, has been synonymous with luxury fashions and exclusive offerings from the most innovative designers in the world. Part of the Selfridges Group, this iconic landmark in the Irish retail sector has expanded to include four Brown Thomas department stores & four BT2 branded fashion stores across Ireland. Each retail unit is an expression of style reflecting the brands flair for sophisticated fashion, beauty and homewares creating an appealing retail experience.
Brown Thomas wanted a keyless access solution that would facilitate future brand growth and provide greater flexibility with the integration of detailed reporting and bespoke staff management capabilities. The system would also require a streamlined approach to the creation of access rights for new users due to seasonal staffing peaks associated with the retail industry.
A software partner with in-house capabilities and a strong understanding of the unique access requirements of the retail industry was required to ensure a future proof solution was identified & installed with minimal disruption to the brand aesthetic and operations.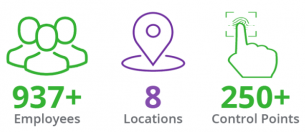 Unlocking the Solution With a reputation for building industry specific access control solutions tailored to meet individual client requirements TDS (Time Data Security) was selected as project partner.
Initial project workshops identified the need for a fully integrated access control solution that would offer bespoke functionality such as staff canteen management and staff sales reporting. Over 250 reader locations were identified across the 8 sites with Kaba's award winning B-Web9110 security devices selected as the preferred project hardware.
An IP based security solution, TDS Access resides on the corporate network ensuring full access control across all Brown Thomas retail units via a user friendly web based portlet. Access rights including hours of access and levels of authorisation can be pre-set as user profiles to facilitate the rapid creation of employee or contractor badges, with these access rights hardcoded on customised badges via the TDS Badge Printer. Access control further reduces risk by eliminating the vulnerability that typically ensues from lost keys, as access rights can be withdrawn at the touch of a button.
By integrating Time & Attendance and Point of Sale applications into the Brown Thomas Enterprise Solution, the retail chain could not only secure their premises but also capture more accurate reliable employee data to streamline payroll management and reporting. The system further benefits from TDS Analytics an automated reporting tool designed to present data in user friendly format for enhanced decision making and data analysis. Emergency Head Counting has also been integrated to protect employees by providing real time missing lists in the event of an emergency.
The centralisation of Access Control will facilitate future growth while reducing upgrade costs with single software upgrades automatically rolling out across all sites.