Premium
Directory Listings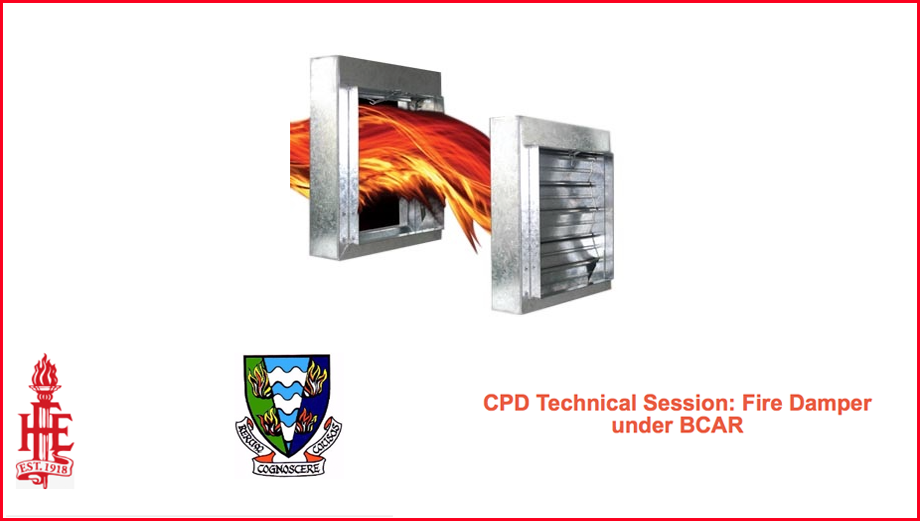 CPD Technical Session: Fire Damper under BCAR
January 26, 2016
The Institution of Fire Engineers (Eastern Area Group) is holding a free CPD event where Safegard Systems will discuss the importance of approved fire damper installations in order to meet BCAR requirements.
Target Audience: With SI  9 and BCAR there is an increased responsibility on Fire Engineers, Service Engineers, Installer and Design Team members to have an understanding of how Fire Dampeners should be installed in order to comply with the manufacturers instructions and meet DW145 and CE Marking requirements. 
Synopsis:  Fire Dampers are currently posing a challenge on a number of projects where both standard and non-standard details are being proposed and Ancillary Certifiers are then faced with a dilemma of whether they can reasonably certify the installation to be complaint. In particular Horizontal multi duct dampers and also Partition wall fire dampers, which have multiple parties involved in the installation and sign off. Manufacturer representatives are being requested to take a more "hands on" role up to and including a design input.
The event will take place in the Carlton Airport Hotel, Swords Road, Cloghran, Co. Dublin, K67 P5C7 on Wednesday, February  3, 2016   at 19.00 with registration starting at 18.45.