Premium
Directory Listings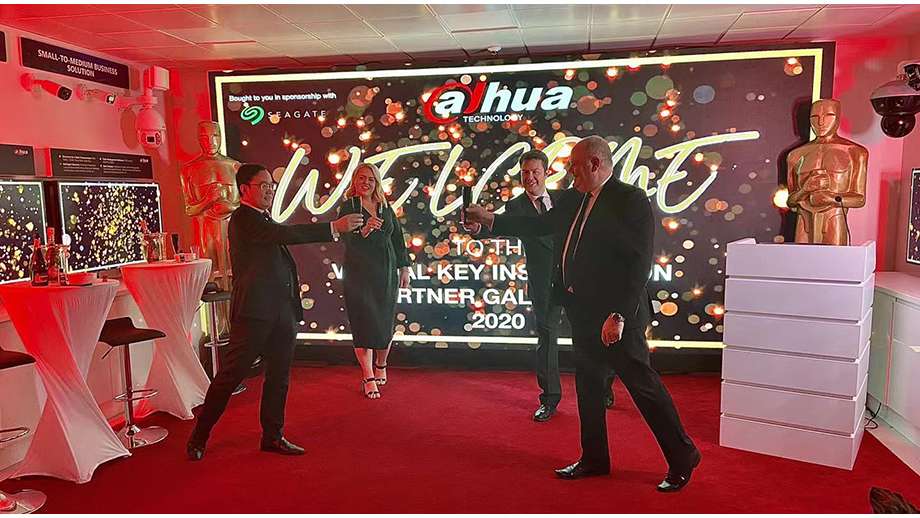 Dahua Celebrates the Best with Installation Partners
November 30, 2020
Luxury food and drink hampers, an online quiz and prizes galore were all part of a virtual gala evening for Dahua Technology's Key Installation Partners, which took place on 26th November 2020.
Held online this year due to the pandemic and streamed from Dahua's own Innovation Centre in Maidenhead, the event celebrated the best in technology, applications and customer service, with almost 240 people participating.
Sponsored by Seagate, the evening began with James Wang, General Manager of Dahua UK & Ireland, speaking on the theme of 'Creating an AIoT Future Together'. He thanked partners, customers and colleagues for their efforts and achievements in 2020, which saw a 70% growth in revenues for Dahua UK & Ireland. Other presentations followed from Simon Nash – about AIoT, growth factors in the industry and the company's value creation strategy – and from Michael Lawrence on the Key Installation Partner Programme and the wide range of marketing activities supporting it. These include the launch of the Dahua Innovation Van engaging with partners across the UK and Ireland, as well as a new Innovation Centre in Leeds and the delivery of over 100 webinars with over 5,000 attendees.
Other product and solutions highlights for the year were the TMAC (Temperature Monitoring and Access Control) solution, the TiOC automated monitoring and surveillance solution and the Next Generation PTZ – a step change in motion detection and tracking. Further developments included the Dahua IP camera range being awarded Secure by Default status, a sponsorship deal with Celtic FC, a 50% increase in the staff of Dahua UK and Ireland and raising almost £14,000 for NHS charities.
An interactive online quiz was also held, with the winner receiving an Apple watch. In addition, all event participants were entered into a prize draw, with prizes including Beats headphones, a Hotel Chocolat gift package and Bose speakers.
"The gala event provided the opportunity to celebrate the achievements of our Key Installation Partners during 2020 – which took place in spite of the challenging circumstances of the pandemic – and to reinforce their membership of the wider Dahua Technology family," said Michael Lawrence, Marketing Director for Dahua UK & Ireland. "It also gave us the chance to look ahead to our exciting plans for 2021."