Premium
Directory Listings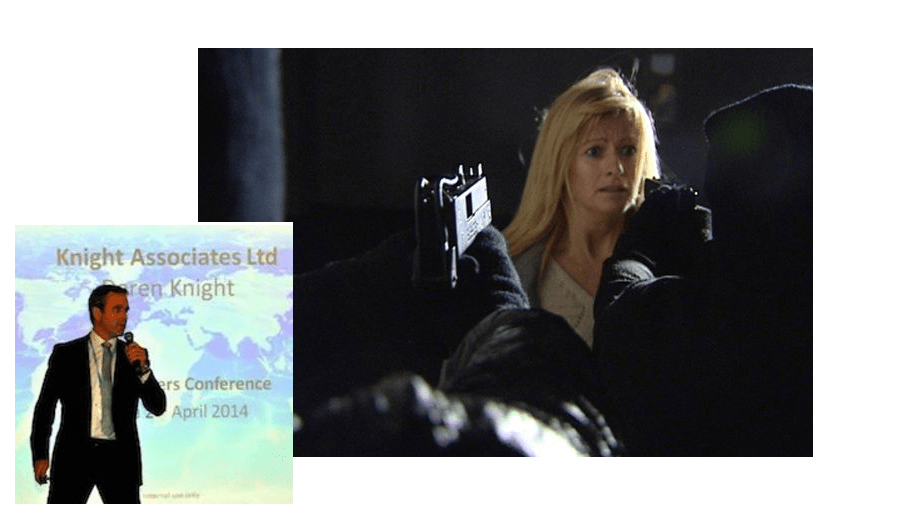 Dublin 'Tiger Kidnap' Incident: A Review
December 04, 2015
Managing Director at Knight Associates Ltd.
Yesterday I posted an article in response to the Tiger Kidnap incident that took place in Dublin, Ireland during the morning. The post was titled, 'Tiger Kidnap: Advice & Guidance', and can be read in full HERE.
Due to the media lock-down, as requested by An Garda Síochána (Ireland's National Police Service), very few details of the incident were known, in order to safeguard the abducted women. Today, more details of the incident have emerged, and it is with what has been shown that I would wish to write this post, in order to remind employers and employees to the risk of Tiger Kidnap, and the mitigation measures required.
Yesterday's Incident
The ordeal for the victims began at 8pm Wednesday, when armed criminals forced their way into the home of a cash-in-transit (CIT) van employee. The security employee, his wife and daughter, were held at gun-point in their home until 5am Thursday, when the two women were driven away by the criminals.
Gardaí now believe that the chief suspect, a Dubliner career criminal, had travelled to Eastern Europe to be trained in firearms and surveillance by former Special Forces there. Gardaí also believe that the victim and his family had been placed under surveillance by the criminal gang for a number of weeks while they planned the attack.
On the morning of Thursday, the employee was forced to drive to his company's depot, acting normal for a day at work, where he picked up €225,000, to be delivered to Dublin Airport. The criminals had left the employee with a burner mobile telephone containing photos of his wife and daughter being held at gunpoint. He was told that if he raised the alarm or failed to deliver the money to the criminals, his wife and daughter would be harmed by the Hostage Takers. It is now understood that the employee was in a state of such extreme fear for the safety of his family, that he did not use a designated password which would have indicated to his employers that he was the victim of a Tiger Kidnap crime. It was en route to Dublin Airport that the criminals relieved the CIT van of its cash.
On arrival at Dublin Airport, the victim secretly handed a hand-written note explaining his situation to the access gate guard, who then informed the authorities. The victim locked himself and two colleagues into the CIT van until armed police rescued them, during which the criminals made their escape. The victims wife and daughter, handcuffed in the back of separate van, were later discovered parked up in a different area of the country.
Review Points
It is believed that the career criminals suspected of this crime had received training from foreign former military Special Forces. With the exponential growth, internationally, of military operators hiring out their skills and competencies, it is not surprising that Serious & Organised Criminal Gangs (SOCG) are turning to these 'training providers' to upskill themselves. Employers must be aware that attacks such as these are conducted by 'professional' criminals, and that Security measures should always be proportional to the threat.
It is believed that the criminals had conducted covert surveillance against the victim and his family 'for a number of weeks' prior to the attack. This Standard Operating Procedure (SOP) is common practice for Tiger Kidnap. The name of this type of crime comes from the fact that criminals must conduct huge amounts of planning in order to successfully co-ordinate the two crimes of abduction and proxy-robbery, much like a tiger which will slowly stalk its intended prey. Employees vulnerable to attacks such as this must be made aware of the threats, and know how to mitigate the risks, through the awareness of the their Personal Security (PerSec). This can only be done through employers conducting thorough specialised training with their at-risk employees (see 'Tiger Kidnap: Advice & Guidance').
It is believed that the employee did not initiate the password that would have informed his employer that he was the victim of a Tiger Kidnap. In this case, the employer had Policies and Procedures in place to deal with a Tiger Kidnap incident. Now, I fully appreciate that the victim was in mortal fear for the safety of his family, but this incident shows that the victim trusted the capabilities of the criminals over the capabilities of the Police / Security. Again, this is of particular note to employers. Employers must ensure that their Security Policies and Procedures are regularly reviewed, audited, and tested, in order to prove that they are proportional to the threat. The successful capability to mitigate and react to an incident must be conveyed, absolutely crystal clear, to all vulnerable employees through training.
The stolen cash was able to be transferred to the criminals away from a planned designated transfer point. Again, this is a learning point to be taken on board by employers, and a vulnerability worth looking at.
Post-incident, the CIT company are now looking at corporate repetitional damage, whilst the employee and his family are looking at a long time, if not forever, of psychological damage. Companies must always be aware that they are potentially at risk from criminal attack, which can damage their employees and bottom line. The capability of a Crisis Management Team must be a part of company policy.
Summary
We often see in the news, Tiger Kidnap incidents such as this affecting CIT companies. However, we must realise that the Tiger Kidnap attack vector can be used successfully against numerous other industries. If you are a company where your staff have access to high value stock or cash, then you are a potential target to criminals such as this, and should consider the points of policy, procedure, and training, for yourself. How much longer will it be before we hear of pharmacy providers, jewellers or high-net-value product companies being targeted by Tiger Kidnap? Companies handling cash should also be especially aware of this threat as we enter the run-up to Christmas and New Year, with the spike in takings.
I also can't emphasise enough the skill and capability of Police and Specialist Security in dealing with Tiger Kidnap incidents. The priority in reacting to Tiger Kidnap is ALWAYS the safety of the victims first and foremost. Police and Specialist Security can only successfully resolve a Tiger Kidnap if they are informed of the incident at the earliest stage possible. Again, this can only happen if employers and employees successfully initiate and carry out company policy, procedures and training.