Premium
Directory Listings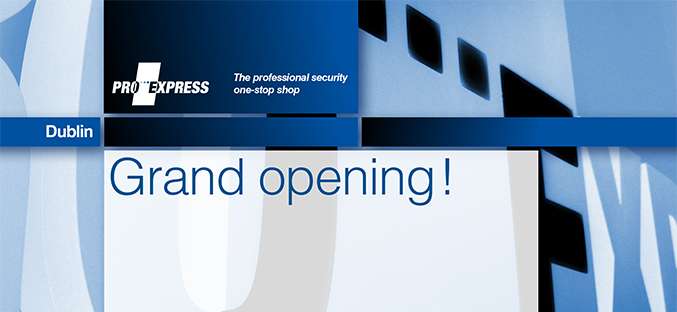 First Pro Express Shop Opens in Ireland
May 08, 2015
First Pro Express Shop Opens in Ireland
Professional security one-stop shop designed to better serve customers
UTC Fire & Security Ireland Ltd opened its first Pro Express security shop in Dublin, adding to existing Pro Express locations in Belgium, France, Italy,  and the Netherlands. UTC Fire & Security Ireland Ltd is a part of UTC Building & Industrial Systems, a unit of United Technologies Corp.
The Pro Express shop offers security professionals easy access to a selected range of electronic security products in a business-to-business service outlet. This new shop and service centre allows security professionals access to a steady supply of products to respond to their customers' needs. Additionally, the Pro Express shops provide on-location, first-hand technical support from experts who have extensive knowledge of the complete range of security products, solutions and applications.
"We have brought something new to the Irish market with this first Pro Express security shop," said Paul Fitzgerald, Country Manager, ROI & NI, UTC Fire & Security Ireland Ltd. "This shop is conveniently located in CityWest, Dublin, to allow customers nationwide visit us within reasonable driving distance. We are proud to be able to offer state-of-the-art training and live demonstration facilities, in addition to more than 250 high-demand products, which are available at the shop, or through our 24/7 pick-up locker service."
The growing number of European locations, including in cities like Paris, Brussels and Milan, demonstrates the company's commitment to customer service. With its growing range of advanced security products, UTC Fire & Security Ireland Ltd offers an enhanced value proposition to Irish security professionals.
For more information, visit www.utcfssecurityproducts.ie