Premium
Directory Listings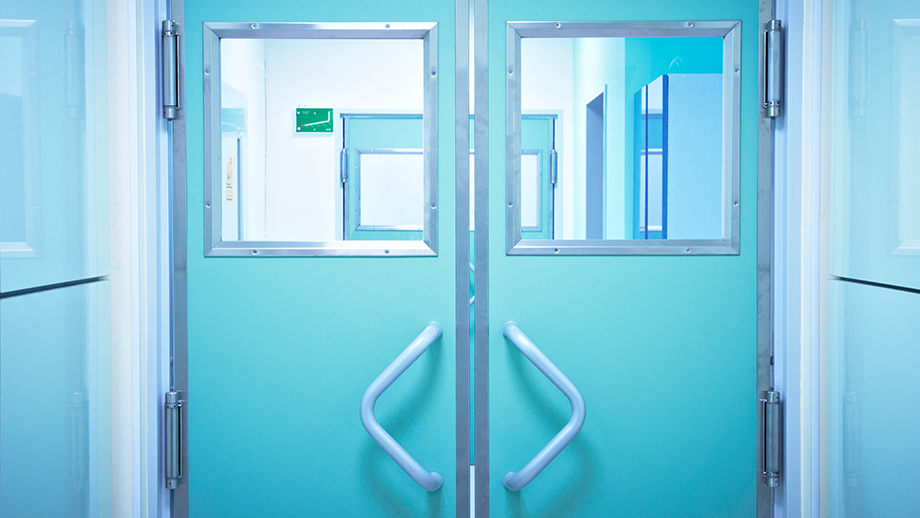 Going Beyond Patient Care: Where Healthcare and Surveillance Intersect
June 23, 2020
By Noel Sheeran, Vice President Sales, Europe and Africa, Pelco 
As the COVID-19 pandemic spread across the world, healthcare systems were forced to quickly react to increased patient capacity while simultaneously trying to keep patients and staff safe. Many resources were redirected as part of these efforts, prompting organizations to consider additional changes to their day-to-day operations, such as limiting visitors, screening shipments of supplies and finding ways to elevate patient care in the midst of shortages. But there are so many other areas that remain unaffected by pandemic response that must be considered on an ongoing basis — especially with the need to remain redundant in the face of challenges beyond a facility manager's control.
Security leaders and facility managers are tasked with the delicate balance of stringent compliance and security with the open, healing atmosphere of a healthcare provider. And making sure a healthcare facility is up and running and functional at all times is a major part of this goal.
Arguably, this is accomplished through the use of innovative video surveillance technology as part of a layered approach that leverages analytics and deep learning capabilities in an effort to streamline response. Going further than that, the use of this kind of technology helps healthcare facilities remain proactive in their approach to the protection of people and assets by identifying anomalies in the day-to-day activities of staff and visitors.
As part of this effort, there are a number of integral areas that can benefit from a video data-rich approach as part of an overall security plan using video and analytics software, including:
Mechanical rooms. These spaces support the operation of the hospital in case of power failures, often including a high-powered generator (or multiple generators). These areas are typically sensitive areas and highly susceptible to sabotage; however, the high-priority nature of their functionality is critical to the overall operation of a medical center.
Water tanks. Within the healthcare world, water is an essential function in cleanliness — especially in light of infectious disease outbreaks. In the event of a water main break or natural disaster that cuts off the ability for facilities to access citywide water sources, some facilities have contingency water tanks that help bridge the gap when a main water source is eliminated. Like the previous point, it is critical for the proper operation of a hospital to have an interrupted flow of drinkable water and these vestibules should be protected from potential threats.
Medical gases. The storage of medical gases, such as nitrous oxide or oxygen, is a critical function and considered a very high-risk area in the operation of a hospital. Being able to properly identify anomalies in the storage of these gases or whether they've been tampered with in some way, as well as indicating the presence of unauthorized individuals in the area, should be deemed essential as part of a proactive security plan.
Medicine storage. All medicines within a healthcare facility must be properly secured and access limited to authorized individuals; however, medicine storage areas are places where thefts frequently occur by staff, patients and visitors, especially areas that control psychotropic medicines. Not only is layered and restricted access control essential, but adding video oversight and coverage to the mix ensures incidents can be properly identified and investigated.
Parking areas. So many times, the four walls of the hospital are considered of the utmost priority for security leaders, but there's a number of reasons that incorporating the same level of protection within parking lots and in garages — along with the management and control of these areas — should be considered essential. In places where this service is available, it is crucial that visitors can be sure that their vehicles are safe while on the premises and that individuals traveling to and from their vehicles from the facility feel safe and secure with additional oversight.
Within the healthcare market, continuity of service is essential for the protection of not only assets, like those mentioned above, but ultimately, the people giving and receiving care. There are a number of ways that video, coupled with intelligent analytics, can help achieve this goal; and any manager of a healthcare center or hospital needs to be assured that their operation will continue even when subjected to stressful situations such as power or water outages.
These leaders also want to be sure that the risk of sabotage is under control, which means the critical — but lesser-known — areas are protected. Patient focus is clearly the first priority for these facilities, but this goes hand-in-hand with the continuous operation of the center and is a constant concern of administrators.