Premium
Directory Listings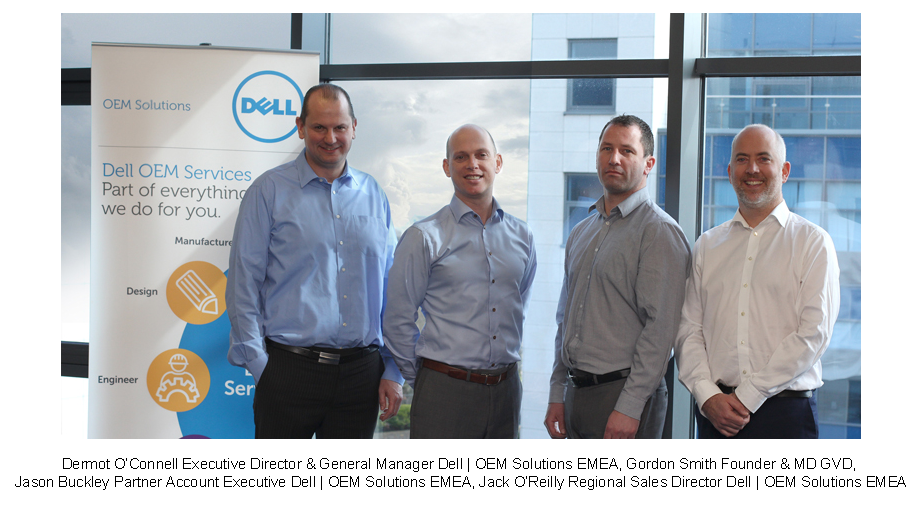 GVD Joins Dell OEM Partner Program
April 08, 2016


GVD today announced it has become a Partner in Dell's OEM Partner Program.
As a Dell OEM Channel Partner GVD offers expertise in hardware, software and services to create technology solutions that help eliminate IT complexity for customers and help create improved efficiencies.
GVD complements the Dell offering because it intricately understands the challenges a systems integrator faces when delivering integrated IP surveillance solutions. This simplifies the process for the systems integrator ensuring server and storage solutions have been specified correctly. GVD makes the process seamless by turning Dell's broad range of solutions into plug-and-play solutions for use in the security industry.
OEM Channel Partners such as GVD can utilise Dell OEM Solutions' vast supply-chain and support network to build specialized solutions for both manufacturers and systems integrators.
Gordon Smith, Managing Director of GVD, announcing the new partnership with Dell said "Being a Dell OEM Partner provides systems integrators with a seamless interface to Dell's broad range of solutions, access to the latest technology, scalability and design flexibility to suit a broad range of customer requirements. This gives systems integrators unprecedented access to Dell products that have been specifically designed and built for use in a security sector". Jack O'Reilly, Regional Sales Director for Dell OEM Solutions EMEA, added "We've chosen GVD as a Channel OEM Partner because of their excellent technical ability and understanding of the requirements of the security industry."
Learn more about Dell OEM Solutions and GVD by visiting www.gvd.ie/servers. Organisations interested in Dell's OEM Partner Program can learn more by visiting www.dell.com/oemchannelpartners and following Dell OEM Solutions on Twitter @DellOEM.