Premium
Directory Listings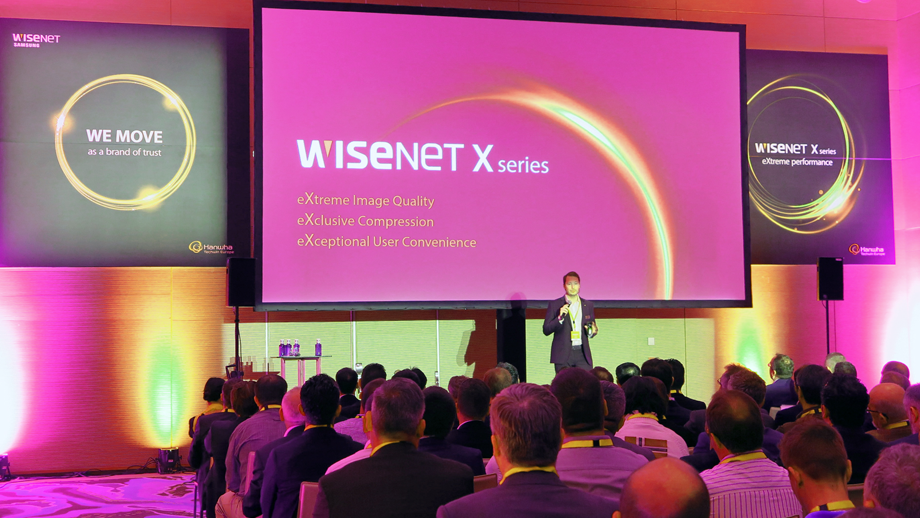 Hanwha Techwin announce enhanced warranty program at Wisenet conference
March 17, 2017
Over 200 delegates who attended the Hanwha Techwin Wisenet conference held in Barcelona on the 14th March, 2017 heard Managing Director Bob (H.Y.) Hwang Ph.D. announce the introduction of enhanced warranty support for Hanwha Techwin STEP Partners
With immediate effect, Silver, Gold and Diamond level STEP Partners will benefit from a new 5 year Warranty Program that covers parts and labour on all Hanwha Techwin IP cameras and NVRs, with the exception of zoom/focus functionality, pan/tilt motor assemblies, slip-rings and HDDs, which will remain at 3 years.
Companies who participate in the STEP Program are able to take advantage of a wide range of benefits designed to help increase their share of the video solutions market. The advantages include Regular Sales Discount, Project Pricing, Marketing support, Technical Tools and free Training.
Building Trust
"Our Wisenet range of cameras and recording solutions have proved to be exceptionally reliable and we have decided to reward the loyalty of our STEP Partners by providing them with an additional competitive edge in the form of improved warranty terms, which they can offer their End-User Clients," said Bob (H.Y.) Hwang Ph.D.
"This further demonstrates our confidence in the robustness of our products and is just one of many ways in which we are striving to build a reputation for being a brand that can be entrusted to be the single source provider of high performance end-to-end video surveillance solutions."
Whilst the 5 year warranty is designed for Silver, Gold and Diamond level STEP Partners, everyone else can continue to profit from the existing 3 year warranty terms.
New Wisenet X
The new Wisenet X series introduces 26 new cameras in 2 and 5 megapixel, with H.265 transmission. They are supercharged by the most powerful chipset ever incorporated into a full camera range. The Hanwha Techwin team demonstrated how the all-new architecture chipset built into Wisenet X cameras delivers industry leading video performance and delegates were shown how they and their clients could utilise a long list of features which include:
World's best WDR without blurring
Superb low light performance
WiseStream II reducing bandwidth requirements by up to 99%
Dual SD slots providing a huge 512 GB on-board storage
Gyro sensors for more accurate stabilisation to combat wind and vibrations
Audio analysis which recognises critical sounds such as gunshots, explosions, screams and broken glass
"We believe with unrivaled image quality, efficient network transmission and enhanced user convenience, Wisenet X defines a new standard for IP network video surveillance cameras," said Bob (H.Y.) Hwang Ph.D. "Together with the recently launched Wisenet P (premium) 4K range and feature rich Wisenet Q cameras, the Wisenet X series provides our customers and business Partners with a formidable product line-up, which will allow them to successfully compete for any video surveillance project."