Premium
Directory Listings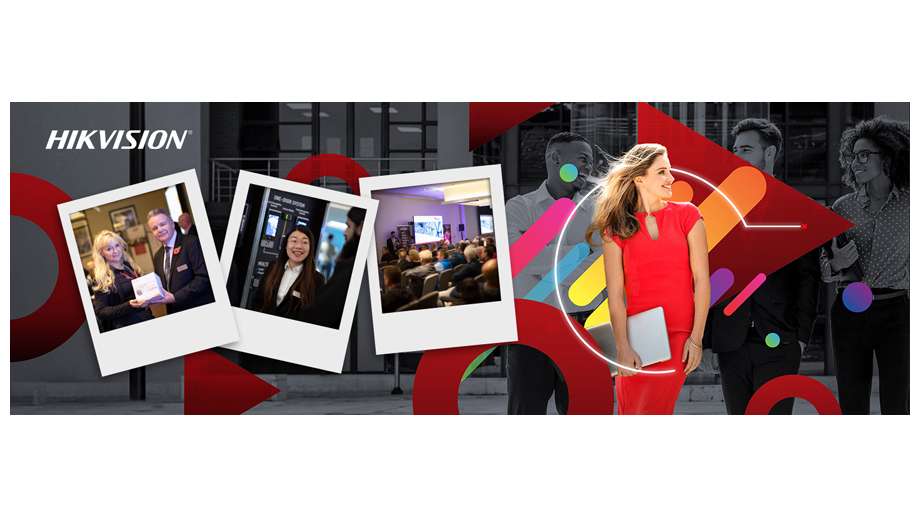 Hikvision Autumn Insight events bring latest technology developments to the doorstep of installers and integrators
November 12, 2019
Hikvision's Autumn Insight events across the UK and Ireland gave security installers and systems integrators an exclusive opportunity to see the company's very latest technology developments and upcoming product releases, including special previews of Hikvision's newest ColorVu range cameras.
More than 800 industry professionals took part in the events, which also included practical product and system demonstrations as well as presentations from Hikvision technology integration and distribution partners. The Insight events took place in Dublin, Glasgow, Leeds, Newport, Nottingham, and London during October 2019.
During the Insight roadshows, Hikvision, the world's leading supplier of innovative video surveillance products and solutions, highlighted its ColorVu Technology, which enables cameras to capture detailed full-colour images even in extremely low light environments.
Hikvision ColorVu Technology utilizes advanced lenses and high-performance sensors to capture those images, coupled with a supplemental light for extremely dark scenarios. ColorVu lenses are equipped with a F1.0 super-aperture, which allows four times more light to enter the lens than conventional F2.0 cameras. This means imaging brightness can be increased, and more detail can be obtained and used for evidence, data and analysis. Potential applications include public places with no lighting, night security at industrial parks, car parks, residential apartment buildings, small businesses and many more – everywhere colour information is particularly important.
The Insight events also featured the latest information on Hikvision technology. This included:
New automated facial redaction capabilities in live and playback mode
The new unified Turbo HD X solution with remote management capabilities through the Hik-Connect app, camera alarm, and dramatically reduced false alarms thanks to face detection powered by the second-generation AcuSense DVR
The Pro Series Super Wide-Angle Network Camera, which utilizes a 180-degree lens to provide super wide-angle detailed images at 4MP
The Public Video Monitor for retail applications, a monitor with a built-in video camera that requires no NVR or PC for CCTV monitoring
A new range of solutions for a variety of traffic and vehicle monitoring applications.
New products previewed at the events included a Flexible PanoVu camera with four 5MP lenses in one unit and in-ceiling mounting options; a Dual Lens People Counting camera powered by Deep Learning algorithms; new and improved features for Hikvision's flagship VMS, HikCentral, including Evidence Locker, Audit Trail, Heat Analysis, and Health Monitoring; new, low-cost entry-level Eco Range thermal cameras; a Radar Series solution, which can track up to 16 targets simultaneously across a 120m zone, linking with up to 4 PTZs for efficient surveillance of large spaces; a new look and profile for facial recognition terminals in the Access Control range, providing both entry and video intercom functions; and increased functionality for the second-generation modular video intercom range.
Hikvision UK & Ireland sales director Gary Harmer said the company had made recent major investments into its local facilities and services, including a brand-new R&D facility, a massive new Customer Experience Centre, and expanded technical support, training academies and demonstration facilities.
"We have been listening to the feedback we get from our installer and integrator partners, and that has driven those investment decisions," Harmer said. "So for instance our expanded technical support team has already resulted in improved response times and answer rates, while our new facilities mean that training is available in multiple regional centres, and our in-country R&D team are available to provide tailored solutions with faster response times than previously experienced."
Harmer also detailed Hikvision's role in helping to establish the new, critically important Secure by Default minimum requirements, and emphasized the crucial role that the training of engineers will play to ensure that scheme is a success across the video surveillance industry in general.
"The installer has to make informed choices when they are integrating products onto a network, selecting those that comply with the Secure by Default scheme and maintaining that security-forward approach," he said. "The end user has a role to play in not just choosing to work with installers and brands who understand the latest in data privacy requirements, but also in ensuring they provide well-documented operational requirements and purpose for each camera location, together with recording and retention of data criteria. This is a key part in meeting GDPR and helps to avoid  any misunderstanding as to the intended purpose and use of video surveillance.