Premium
Directory Listings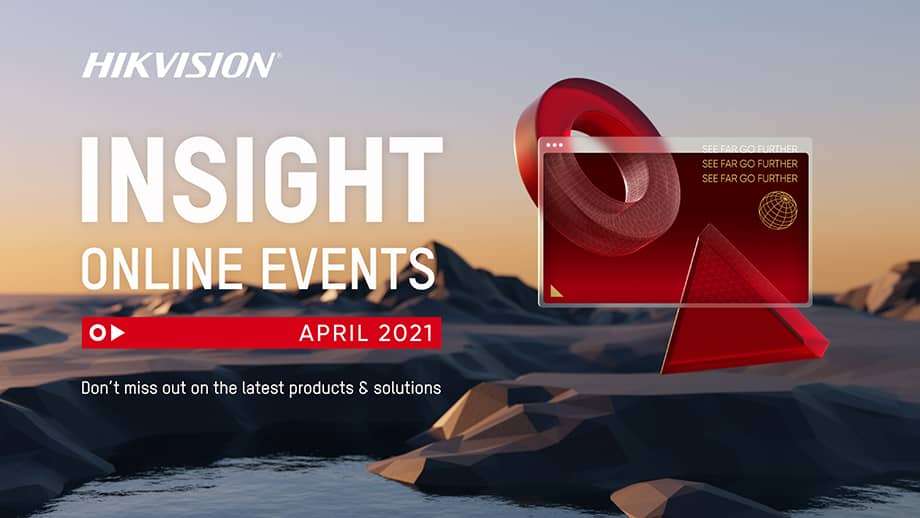 Hikvision Spring Insight Online events to showcase latest technology developments this April
March 12, 2021
Hikvision UK & Ireland's hugely popular Spring Insight roadshow series is going online this April, with a raft of events lined up to demonstrate the latest technology and developments from the world's leading provider of innovative video security.
Insight Online attendees can register and attend events from the comfort of their own screens, on topics including:
– HikCentral Workstation (April 13)
– Body Camera Series (April 14)
– Intelligent Traffic Solutions (April 15)
– Hik-ProConnect (April 21)
– ColorVu Technology (April 22)
– HeatPro Series (April 28)
– Access, Intercom & Alarm Series (April 29)
Hikvision UK & Ireland Sales Director Gary Harmer says that the online format offers installers and integrators the opportunity to attend sessions that are of most interest and relevance to them.
"While we'd love to be able to offer the hands-on, face-to-face experience of our traditional Insight roadshows, Insight Online does provide the chance to go in-depth on a wide variety of our latest technologies," he says.
"These dedicated sessions with our product and technology experts, which run throughout April, offer a convenient, focused way to learn about our new solutions, in the location that works best for attendees, with minimal time commitment."
The events are open to UK or Ireland Hikvision installers and integrators. Visit www.hikvision.com/uk/hikvision-insightto discover more about each session, and to register your interest in attending.
But be quick! There are only limited spaces available at each session.