Premium
Directory Listings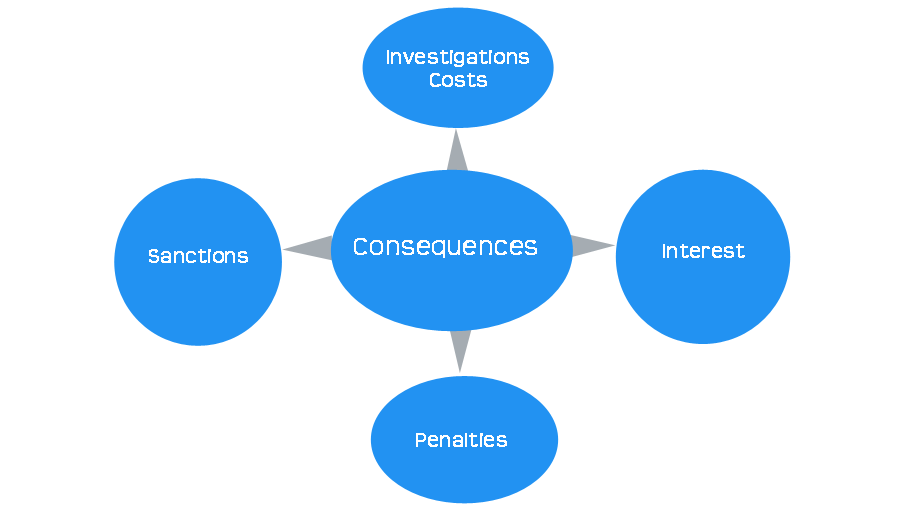 How to Reduce Fraud Risk – Part 3….Consequences
October 16, 2016
by Danny Boles
Head of Special Investigations Unit at Vhi Insurance & Forensic Accountant
Consequences
In previous articles I have touched on the consequences when an offence is committed, but what does this mean and does it work? It is common knowledge that a fine, community service and prison are some of the penalties that are imposed if a person is convicted by the courts of a criminal offence and these are the consequences of criminal activity. It is difficult to measure if these penalties do deter criminal activity – yes they do but to what extent is unknown and it does relate to the type of victim and who is the softest target where the risk of being apprehended is low.
See previous articles:-
How to Reduce Fraud Risk…Part 1
How to Reduce Fraud Risk…Part 2
Take the scenario of armed robbery on a bookies – If caught committing this offence then you will more than likely end up in prison regardless of the target. Imagine if armed robbery was not outlawed and the only sanction was to repay the stolen money. A criminal would become smarter in order to avoid the same mistakes in being caught, change the time of the robbery, wear a mask, select a softer target etc.
Not much of a deterrent if we had a lawless society and I am sure there would be a significant increase in crime. What else could be done to act as a deterrent – you could impose other sanctions such as compensation to the victim, cost of the investigation, interest charges and all to be paid by the perpetrator. Next time you go shopping check the store front of the large multi nationals as some have a civil recovery process. A shoplifter not only gets prosecuted for the offence of theft, but is also charged for the cost of the investigation. So the theft of €100 of goods may cost them an additional €200 under the civil recovery process.
When it comes to fraud, we all know that this is much more difficult to prove in a court of law, regardless of the sector. In order to convict on any offence there are two key elements to prove beyond reasonable doubt (i) The act of committing a criminal offence (latin – Actus Reus) and (ii) The intention/knowledge or guilty mind that constitutes a crime (latin – Mens Rea).
It is the second element (Mens Rea) that is always the challenging aspect that determines if a case proceeds to court and if the case does reach court this element is normally difficult to prove, but not always.
So if there are difficulties with proving fraud, what else can be done? Do we just give up and move on. The simple answer is no, as there is a lot more activity that can be implemented. For example, if your supplier was billing for services or products not provided but claimed it was a processing or human error, do you just recover the overpayments? Of course you need to recover what is owing but these issues were not caused by your company but this has cost you – loss of interest, audits, hours spent resolving the issue etc. Firstly you need to have robust contracts which articulates the penalties, interest, cost of audit/investigations etc. that you can impose when issues are identified. But, not only must you have them in the contracts, you must also impose them – don't be risk adverse and shy away from implementing the contract clauses as this becomes a credibility issue and you will continue to be a target. Oh, but these were errors and I trust my suppliers – how do you know they were errors and to be honest who cares as the fact remains that you have been over-billed. Whether this was done deliberately or not does not matter, except for pursuing a criminal case. What if a supplier is continually submitting erroneous invoices which are being paid because they do not care as you do not implement any sanctions. There is no deterrent and you will continue to be the weakest link. However, once you start hitting them with the penalties, interest and associated charges they will soon learn and you will deter inappropriate billing as you will be seen as being tough.
If you say you will impose sanctions, then do it, don't just talk about it. Take a tough stance. If you get threatened with the High Court, just ask for the date! This may happen when you implement the contract clauses, believe it or not.
This article is a guide to get you thinking about how you can deter potential fraud, and this is one part of the jigsaw of fraud modelling to protect your business. As a business you need to build a complete fraud model to encapsulate all elements.