Premium
Directory Listings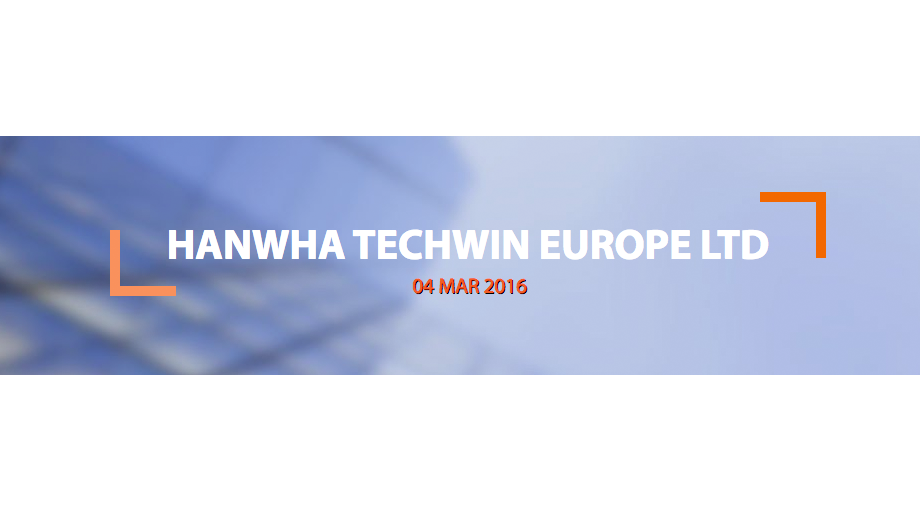 Industry Leader Continues Growth and Innovation under New Name
April 04, 2016
"One year ago we made the announcement that Samsung Techwin had become a part of the Hanwha Group. While our name is changing, the innovation, quality and reliability of our products will remain the same," said Bob (H.Y.) Hwang Ph.D., President, Samsung Techwin Europe. "The same is true for our factories, sales companies and channel partners which remain unchanged – Hanwha Techwin Europe will continue to offer the best in value and performance to the professional surveillance and security industry."
Samsung branded solutions offered by Hanwha Techwin include a growing line of the industry's most advanced WiseNetIII megapixel cameras, along with new additions to the popular WiseNet Lite line. The company's introduction of WiseNet HD+ (Analogue High Definition) cameras and DVRs enables users with analogue infrastructure to enter the HD arena.
About Hanwha Techwin Europe Limited
Hanwha Techwin Europe Limited, a division of Hanwha Techwin, is a leading supplier of advanced video surveillance solutions for IP-video, analogue and hybrid systems. Building on the company's history of innovation, Hanwha Techwin Europe Limited is dedicated to providing solutions with the highest levels of performance, reliability and cost-efficiency for professional security applications, such as continuing development in advanced edge devices and video analytics.