Birthday celebrations for Séan Flood, one of the pioneers of the private security industry in Ireland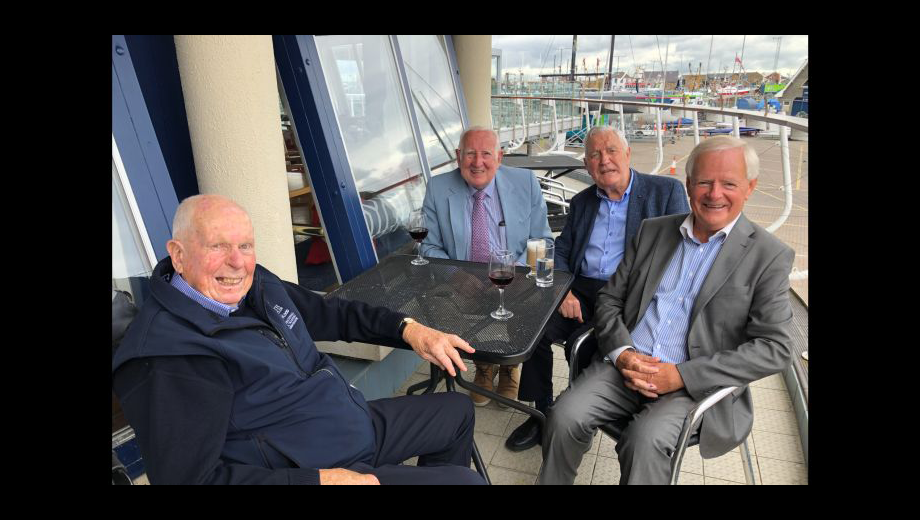 By Padraic Cafferty
Taking time to celebrate a half century with old friends and colleagues!
I was delighted to recently join friends at Howth Yacht Club to celebrate the 90th Birthday of Séan Flood, one of the pioneers of the private security industry in Ireland.
Séan is co-founder of the Irish Security Industry Association, which itself is celebrating 50 years of representing the best interests of the Irish security industry.
While Seán is better known for leading the global security group Chubb Fire & Security Group Ireland for many decades, he is a keen sailor, a lifelong member of Howth Yacht Club and well known throughout Ireland, the UK and further afield. He laid the groundwork for enticing the Tall Ships to Ireland on two occasions.
Séan continues to enjoy good health and relaxation with his wife Joan enjoying the splendid views of Dublin Bay from their home high up on the Hill of Howth.
Séan is pictured here on the bottom left with John Murphy, Retired Chief Supt, An Garda Síochána and Pat King, Retd Supt An Garda Síochána and myself on the right.