Dahua Advent Calendar Promotion – Merry Christmas!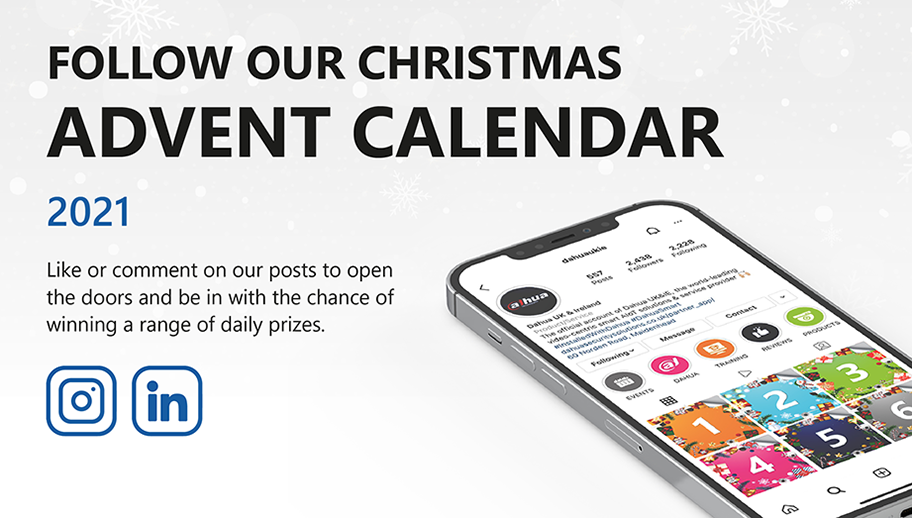 MERRY CHRISTMAS!
To celebrate the festive season, we're giving away a different prize every day!
This year we've decided to give all our followers a chance to win a prize from the 1st – 24th of December. From iPads to board games, Airpods to chocolate hampers, we've got your Christmas covered.
To enter, all you have to do is follow us on LinkedIn and Instagram and like or comment on our Christmas calendar posts to discover what's behind each door. Each like or comment counts as an entry, so feel free to like as many Christmas calendar posts as possible; you can win multiple prizes.
This competition is only happening from the 1st – 24th December, so be sure to tell your friends, family, and colleagues all about our Christmas calendar. All winners will be selected at random and announced everyday.