Every journey comes to an end!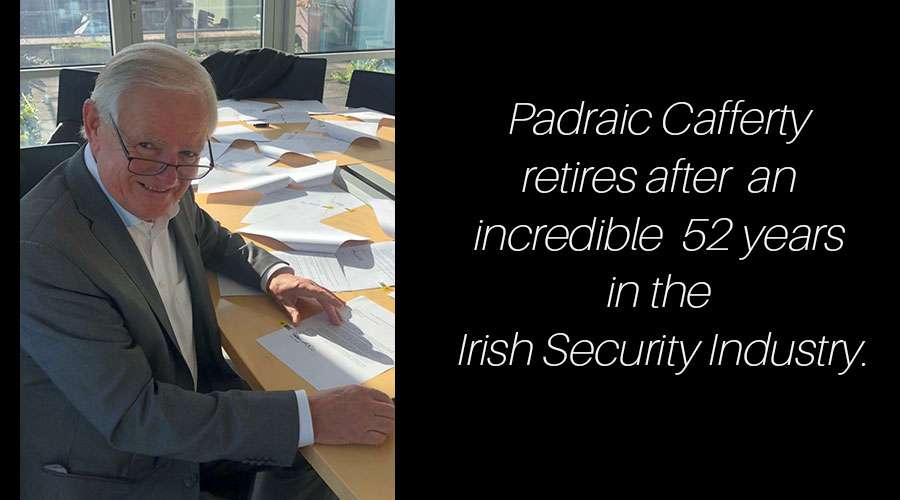 By Padraig Cafferty
Every journey comes to an end and my journey of 52 years duration in the private security industry has just successfully come to a close with the sale of my shareholding in Northwood Technology Ltd, the security and fire systems distribution company set up by Paul Hennessy and myself in 2003.

What a pleasure and privilege it has been to work with Paul and our fellow director Colm Hayden and the entire enterprising team at Northwood Technology Ltd over these years. Together we were able to identify the opportunities and to surmount the challenges as an SME company that came our way, it is now so pleasing for me to realise that the company will remain in the very capable hands of Paul and that Northwood will continue as a wholly owned progressive indigenous Irish company.

Overall, my experience in the private security industry from its fledgling roots in 1970 has been one of tremendous fulfilment, excitement, of evolution, opportunities and threats and above all of building relationships with management teams, employees and with customers and suppliers extending over five decades.

I will be eternally grateful to you all for the support and loyalty I have received over these years and for the friendships I have enjoyed from the early days of Securicor, Purolator Ireland Ltd and our own company Securiforce Ltd and more recently Northwood Technology Ltd. I am very happy to say that some of these friendships established from the first day I joined the industry continue to remain cherished in my thoughts and memories along with the sad loss of many great colleagues and friends over the years. May they rest in Peace.

For now, I say goodbye but will always be taking a peek at the continued growth and evolution of the security industry that was such a big part of my life and that of our family for such long period of time.
We would like to wish Padraic a long and happy retirement, not only was he exemplary during his 52 years in the Irish Security Industry, he is also one of life's true gentlemen and it has always been a pleasure to meet up with him over the years.