KD Electronics Announce New Partnership with RISCO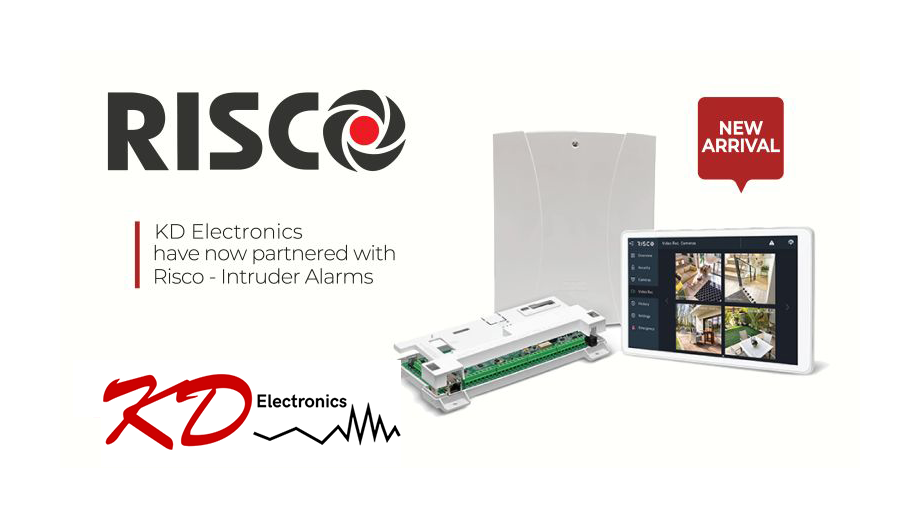 Over the past four decades, RISCO group has become a technological leader in the global security solutions market, with millions of satisfied customers worldwide and regional offices around the globe.
Developing cloud-based security, video monitoring and verification, and connected home solutions, RISCO Group delivers innovative, top quality and reliable security products for every type of security and safety installation for the residential and commercial markets.
KD Electronics are now stocked with their intruder alarm range ready for next day delivery. https://lnkd.in/dMsbY5YZ. They will be announcing upcoming counter day events very soon in both Cork and Dublin branches. If you are interested in learning more about RISCO's products and solutions, please get in touch with their sales team for a hands-on demo and pricing sales@kdelectronics.ie
They are stocking RISCO's:
– Panels
– Keypads
– Detectors
– Communicators
– Sounders
– PSU
– Accessories
Keep an eye on their website, they will soon stock more of their products!
They are currently stocking their New Hybrid Security System: LightSYS+ (Control Panel with integrated IP & Wi-Fi, 2.5A Power Supply and Polycarbonate Box)
LightSYS+ is a combination of two RISCO leading products: LightSYS 2 and GT Plus.
✅ All-in-one solution: Up To 512 zones in one panel for all your installations: It is designed to protect any size or type of Grade 2 or Grade 3 installation- from residential and small to medium businesses to commercial and high security installations
✅ Fast & Easy Installation: New mechanical design with improved engineering structure – for faster & easier installation.
✅ Control Remotely: With remote control for maximum operational efficiency & better service.
✅ New USB Type-C Input: With a USB Type-C input, any laptop can connect easily and quickly to the system, allowing quick and simple system setup.
RISCO UK also offers free online webinars which you can find on their Youtube channel: https://lnkd.in/d9nX3YNX