Mercury SD: New Manufacturer Distribution Announcement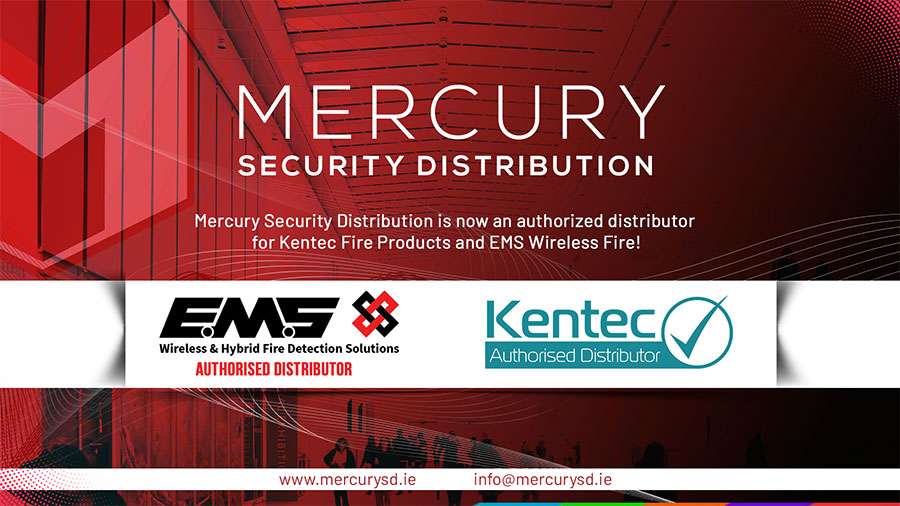 Mercury Security Distributors are delighted to announce that they have expanded their Fire Products offering and are now Authorized Distributors of both Kentec Fire Products and EMS Wireless Fire. This exciting development allows them to provide a comprehensive range of cutting-edge fire safety solutions.
Kentec Fire Products, a renowned leader in the industry, offers advanced fire control panel solutions, ensuring optimal safety and protection.
EMS Wireless Fire, specializes in wireless fire detection systems that provide flexibility and convenience in installation. Together, these brands deliver a powerful combination of reliability and innovation.
It is with great pleasure, that we officially announce Mercury Security Distribution have been authorized to distribute both Kentec Fire Products and EMS Wireless Fire in Ireland. With the addition of these prestigious brands to our existing product portfolio, we look forward to the expansion of our Fire and safety offerings in 2023.

– Paul Fox (Sales Director)