Milestone's Ireland Technology Day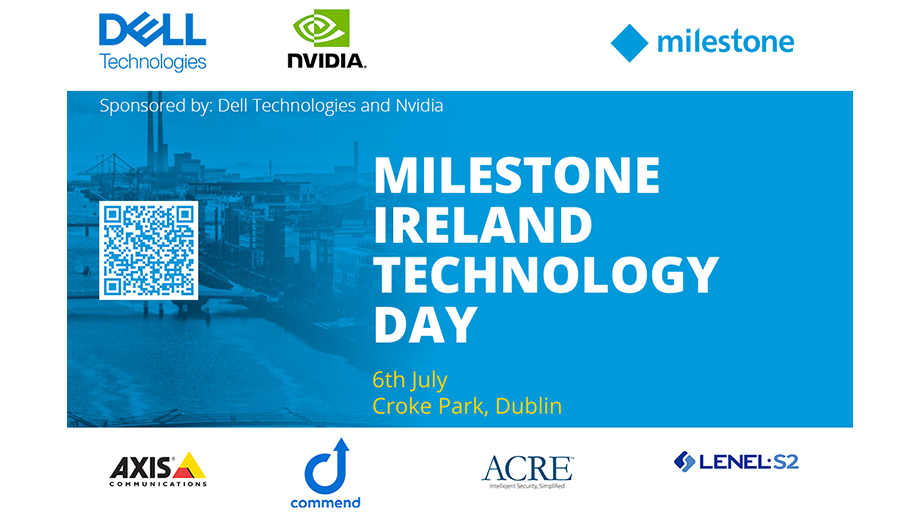 IRELAND TECHNOLOGY DAY – Join Milestone and its top technology partners to hear how integrated video technology is changing the world around us
6th July
Croke Park, Dublin
Sponsored by Dell and Nvidia
Sponsored by Dell Technologies and Nvidia, Milestone's technology day is about bringing together best of breed technology partners to showcase their latest technology developments and how this technology integrates into Milestone's XProtect VMS.
At this high-level event, the company will be taking a look at the latest integrated video technologies, what a video-empowered future looks like and how, collaboratively, the company is enabling the world to see.
Now that COVID-19 restrictions have been fully lifted, the company is delighted to be able to bring its partner community to Dublin.
Milestone's focus for the event is to strengthen partnerships with its resellers in Ireland, showcase latest technologies and reinforce the power of community message.
To find out more information, visit: Ireland Technology Day 2022 (milestonesys.com)