Case Study: Paxton10 Offers Reliable Access Control Solution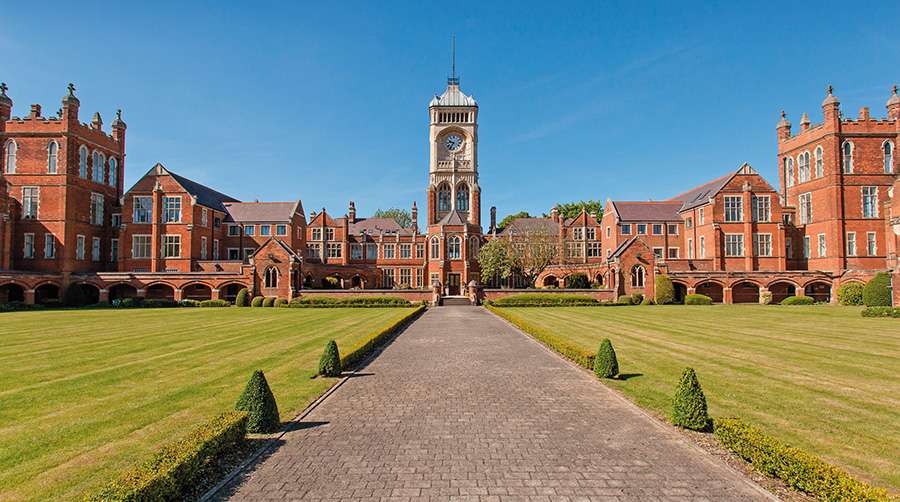 Royal Connaught Park is a former Edwardian school converted into a gated residential development of luxury apartments. Previously, the location has been used for world-known films such as Monty Python's Life Of Brian, The Avengers and Harry Potter. In the famous fantasy movie series, it was Royal Connaught Park's dining hall that was transformed into the Hogwarts Great Hall, where students gathered for sorting ceremonies and Halloween dinners.
The now residential development in Hertfordshire is using Paxton10 access control and video management system to offer remote management of their underground car park, installed by Harlow-based Gamma Systems.
Requirements
The Royal Connaught Park features private swimming pool, health & fitness suite, outdoor tennis court and on-site parking with over 100 residents coming and going every day.
The development covers 100 acres of parkland, so their facility team wanted an access control system that offers a remote-management feature, to save time in going to each residential block. Taking into consideration the apartments' high-quality branding and premium décor, the team looked for aesthetic and durable options to meet the requirements.
Solution
Gamma Systems was established in 1999, specialising in the installation and maintenance of door entry, access control, CCTV, and IRS systems. Their team of knowledgeable engineers have been installing and working with Paxton's products for about 20 years.
Andrew Barrs, Servicing and Maintenance Coordinator at Gamma Systems, said: "Originally we looked at a GSM system, but because of the location is in an underground car park, the phone signal was really poor, and it just didn't work properly."
A Global System for Mobile Communications (GSM) system sends signal and communicates with mobile phone towers to grants access to users over a phone. As opposed to Paxton10 where the door controller is networked, communicating over IP and avoiding the use of phone signal.
Andrew continues: "A couple of days before that installation, I was on a Paxton10 training course. When we found out the GSM system didn't work well in an underground area, I thought of the Paxton training and Paxton10. Its web-based nature and features, like remote management, would be very helpful on this site, so I recommended to my customer."
This was Andrew's first Paxton10 installation. With the support from his team of experienced engineers, Andrew found Paxton10 seamless to install, and simple to configure.
He said: "The Paxton10 installation process is all self-explanatory. Our team just did it without realising we've done it because it is so easy to do."
Currently Paxton10 is securing five car park entrances at the Royal Connaught Park, with over 100 users on the system. If the site manager needs to add extra users, they can programme the key fobs on site. Andrew also introduced the licence-free Bluetooth® smart credentials with Paxton10, should a resident prefer to use their smartphone or smartwatch to access to the car park.  This is available to them at no cost.
To ensure the customer enjoys the best experience with their service and Paxton10, Gamma Systems provides system maintenance and technical support, like programming key fobs or issuing smartphone access.
Result
The system manager at Royal Connaught Park has used Paxton10 for nearly a year at the time of writing this case study. They are happy with the system and its ease of use.
Paul Mcevoy, Site Manager at Royal Connaught Park, said: "The Paxton10 system is fantastic. It is really easy to programme, and the system works great."
Gamma Systems has also installed a few Paxton10 cameras on site, maximising Paxton10's functionality of combining access control and video management on one single platform. This allows a more comprehensive and intuitive access control experience for Royal Connaught Park. There is also a potential plan to expand Paxton10 to the other 14 blocks in the estate, which will allow the system administrator to manage all the car parks in the development on one system.
To learn more about Paxton's smart access control technology, sign up for free installer training.
Type of site
Residential – Edwardian school conversion on historic building
Number of users/doors

111 users

5 doors
Solution required

Remote management

Stable signal in an underground site

Easy programming of varying user access

Potential to integrate with video management and other systems
Result

Reliable access control system

Remote programming of user access cards

Scalable solution for future expansion
Paxton products used

Paxton10 Server

Paxton10 Desktop Reader

Paxton10 Door Controllers (12V 2A PSU)

Paxton10 Vandal Resistant Readers