PSA 67:2021…what it means for installers and clients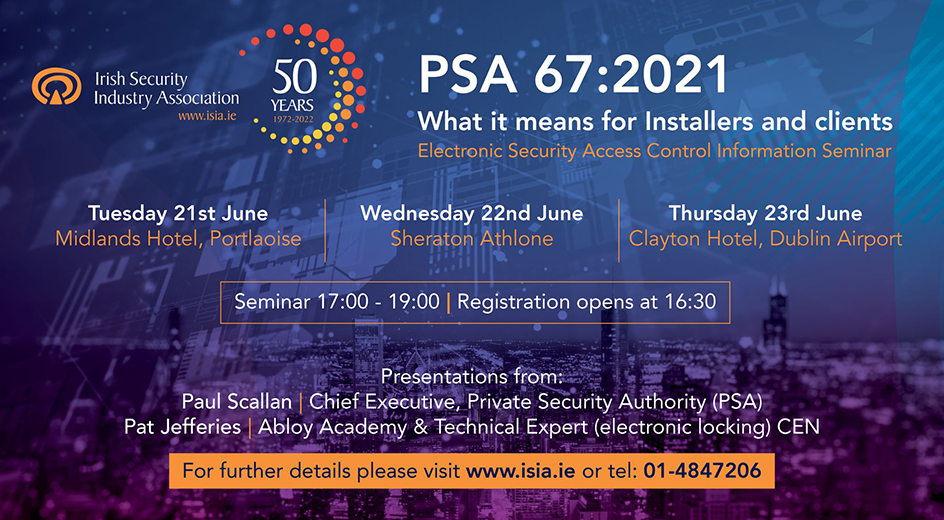 Following the introduction of the new Access Control standard, PSA 67:2021, the Irish Security Industry Association (ISIA) with the support of the PSA have arranged three information seminars on the new standard.
The seminars are open to all and will take place in Athlone, Dublin and Portlaoise.
Pat Jeffries, Abloy Academy Technical Expert, will present on the European standards while Paul Scallon, Chief Executive of the Private Security Authority (PSA) will talk on PSA 67.
Venues, Dates & Times: 
Tuesday 21st June: Midlands Hotel, Portlaoise 5pm – 7pm
Wednesday 22nd June: Sheraton Hotel Athlone 5pm – 7pm
Thursday 23rd June: Clayton Hotel, Dublin Airport 5pm – 7pm
To register to attend on your day of choice please click here