SALTO Systems Ireland are very proud to announce their sponsorship of Greta Streimikyte, Ireland's Paralympian 1500m runner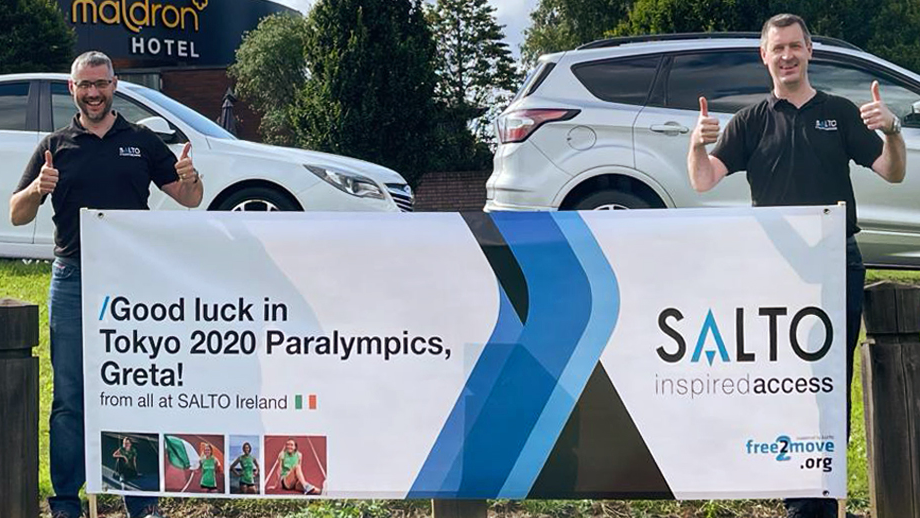 The Lithuanian born, proud Irish Paralympian, is a visually impaired athlete who competes in 1500 metres events.
Greta was declared blind as a baby. A triplet, she was placed in an incubator following her birth, the complications of which led to her loss of sight. Experimental surgery in Sweden later allowed Greta to regain some sight in her left eye, treatment she has always been grateful for, as her parents were told to "get on with it". Greta was still visually impaired when she moved to Ireland at 15, but she wasn't about to let that get in the way of her new passion: athletics.
Through our Free2Move.org initiative, SALTO Systems will support Greta through the Tokyo 2020 Paralympics and beyond.
Would you please show your support for Greta by following @free2moveorg and her on Instagram @steimikytegreta_ and other social media.
We are extremely excited and looking forward to the next few days, as Greta Streimikyte , Team Ireland will be running in the T-13 1,500m event at #Tokyo2020, Paralympic Games.
Greta is scheduled to race in heat 2 of the T-13 1,500m on Friday August 27th in the Olympic stadium at 14.03 Irish time. The final of the event is scheduled for the Olympic stadium on Saturday August 28th at 11.10am Irish time.
Good Luck from all at SALTO Systems, Greta!
#gogreta
Greta Streimikyte
Paralympian
1500m runner
2 x European
4th Rio 2016