The Elite Security Association (ESA)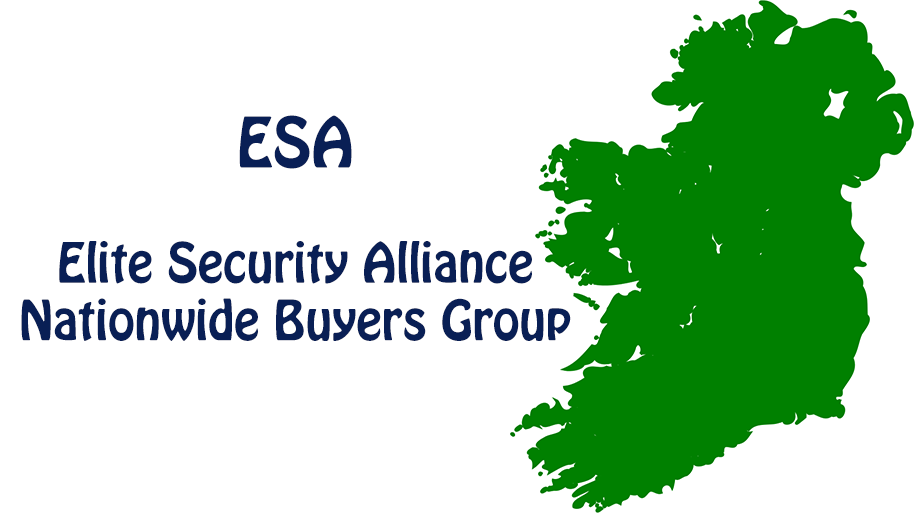 The Elite Security Association was setup in September 2007. Originally there was only 8 members spanning from Bandon in Cork to Stranorlar in Co. Donegal. These original members came together to share ideas, thoughts and to help each other out when an unusual moment arises within the Fire & Security Industry.
From its humble beginnings, the ESA has growing to over 26 Fire & Security member companies, the group now covers all corners of Ireland.
"We are pleased to announce that we are now currently looking for new Fire & Security companies to join the ESA group. Please find below the reason why many of the existing members have joined and stayed with the ESA group"
Key Benefits of ESA membership
A private network of like-minded companies who offer detailed technical support in all areas of the Fire & Sector sectors
Supporting each other on nationwide contracts
Share technical knowledge in times of difficulty
To share technical advice on new products within the industry
Learn from other like minded businesses in our industry as to what works or does not work for them
A private WhatsApp group where we discuss technical matters and assist one another out
As we are based around the entire country, we can pass work to one another
Forum for pooling information / engineer technical group
Social group of like-minded professionals from same industry background
We all run businesses in these challenging times which is not easy and we all help one another out
General support and overall guidance provided when required
What our approved Fire & Security suppliers will provided to the ESA group:
Quicker access to technical support by using a dedicated & priority technical support line for all products
Detailed and certified training on new and existing products
To acquire industry leading technologies in advance of the equipment been sold to the general security companies
Significant access to new Fire Alarm & Security products from high end manufacture & suppliers
For further information please contact Gareth Walsh gwalsh@xenon.ie