The Private Security Authority (PSA) publish their Annual Report for 2021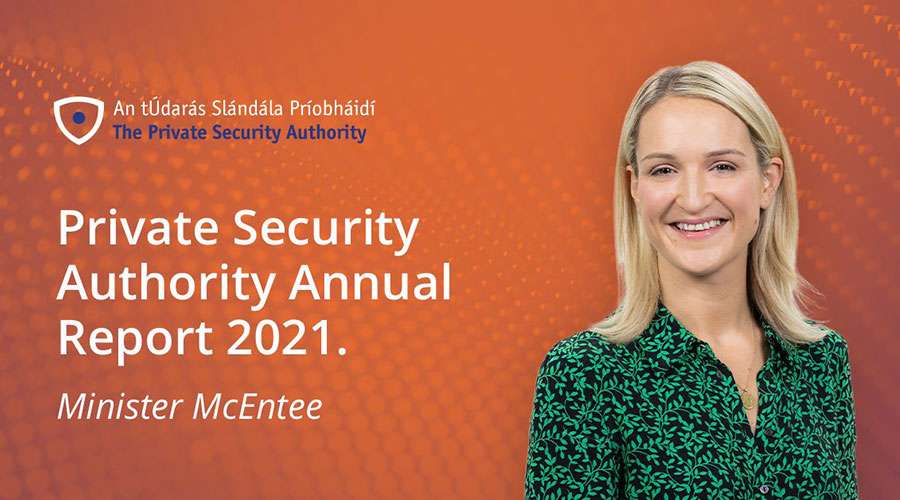 Opening Statement by Richard O'Farrell, Chairperson and Paul Scallan, Chief Executive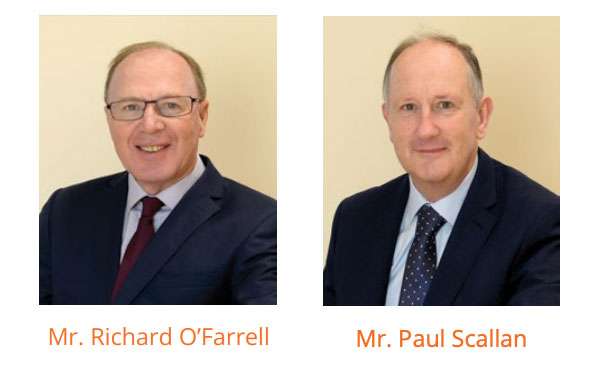 We are pleased to present the 2021 Annual Report of the Private Security Authority which marks the final year of the fourth Board of the Authority. The outgoing Board's achievements included the extension of licensing to monitoring centre employees, the development of new standards across a number of sectors and the increased use of technology by the Authority. We would like to acknowledge their commitment to the regulation of the Irish security industry and thank them for guiding the Authority's work over the past four years.
The unparalleled conditions of 2020 continued into 2021 as activity in the security industry, as elsewhere in society, was restrained by the ongoing public heath situation. In November, we published the results of our research on the impact of Covid-19 on security contractors. As might be expected, three quarters of contractors reported that their turnover in 2021 was below pre-covid levels. As a result, one in every 12 contractors felt their business was at risk with 6% at severe risk of insolvency while 1% were insolvent and another 1% had ceased trading permanently. The research will be of benefit as we prepare our Strategic Plan for the next four years.
In 2021, the Private Security Services (Amendment) Act 2021 extended licensing to enforcement guards. The Authority established a working group to develop the licensing requirements for enforcement guards and in December a public consultation on the requirements for contractors was launched. Our work on improving regulation across the security industry continued with the publication of PSA 67:2021, a new standard for the access control sector, and improving the oversight of the bodies auditing our standards.
While our commitment to meeting the highest standards of regulation continued, some activities, particularly our compliance work and our engagement with industry stakeholders on regulatory matters, were restricted during the year. We are looking forward to 2022 and hopeful that much of the work that was deferred in 2021 can be progressed to a conclusion. Already plans for the licensing of event security and private investigator personnel are well advanced.
Finally, we would like to thank the Minister for Justice and her Department, the Garda Síochána and all those who have supported our regulatory work in 2021. We particularly want to thank our staff who have once again shown their commitment to our goals and worked hard to help achieve them. Like many organisations, the last two years have been challenging for our staff but through their dedication and determination they ensured that we continued to provide a professional regulatory service.