The PSA publish their Strategic Plan 2023 – 2025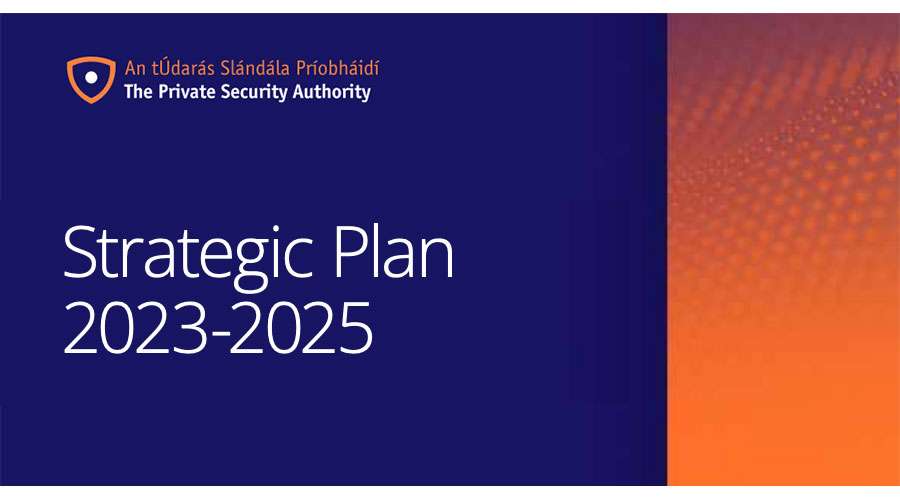 The Minister for Justice Simon Harris, TD, has published the 2023-2025 Strategic Plan of the Private Security Authority. The main component of the Strategic Plan is its five goals which represent a comprehensive and ambitious plan over the next three years. Each of these goals contain a number of actions with each action having a defined outcome.
Speaking on the Plan, Minister Harris said: "The central aim of the Private Security Authority Strategic Plan for the next three years is to continue to protect consumers and the public by strengthening the regulatory environment in which the private security industry operates. The Plan for 2023 to 2025 will focus on the expansion of licensing, raising the levels of standards and qualifications, and improving communications with licence holders and the public. Over the next three years the PSA also intends to look at ways to increase female participation in the private security industry, while also examining whether or not regulation affects the ability of certain groups to access the industry."
The publication of the Plan follows the appointment of a new Board to the Authority in 2022. In the Plan, the Board has set out the strategic direction for regulation of the security industry.
Paul Scallan, Chief Executive of the Private Security Authority commented: "During the course of the Strategic Plan we aim to complete the regulation of all sectors as mandated by the Oireachtas. As we approach this goal it is appropriate that we expand some of our other activities in the areas of research and licence holder liaison. The security industry has much to offer our society and as a regulator we aim to promote the benefits the industry has to offer. I look forward to working with all our industry partners over the next three years to make this Strategic Plan a success."
The Strategic Plan 2023-2025 can be found on www.psa-gov.ie