The Smart Choice for the Professional Installer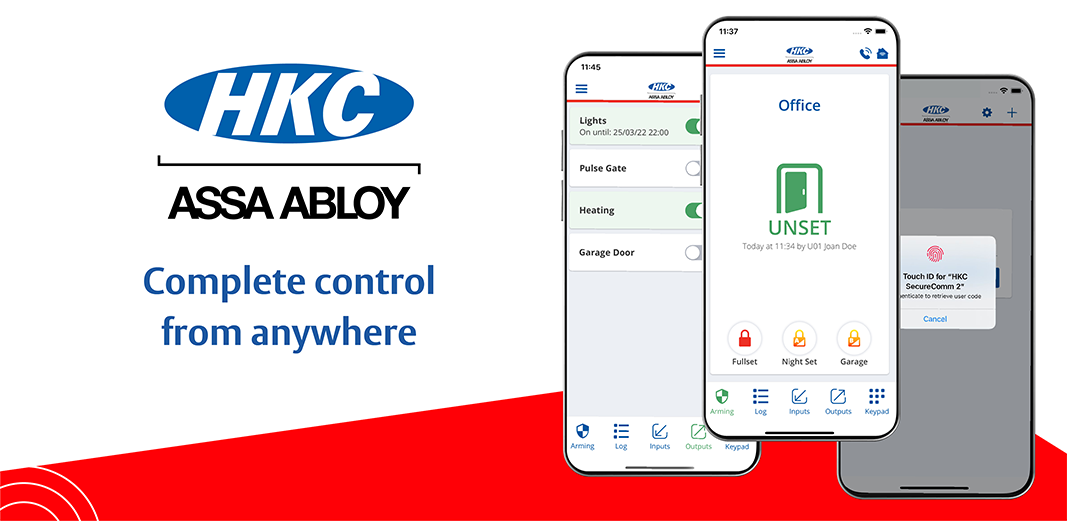 The New SecureComm App has launched 
At HKC we are constantly reviewing our products and services to meet the needs of you and your customers.
To ensure we continue to give customers the best possible experience we are delighted to let you know that a new HKC SecureComm2 app is now available. The new app includes all of the functionality available in the existing SecureComm app, plus some additional new features.
Making Security Easy with the New HKC App
New HKC App Features
Many people have used the previous HKC App with great success. Now, the new HKC App is even better. Urge your customers to download it to access brilliant new features and a fresh new design.
Customers get full control after installation, and it makes managing their security systems even more effective. Easily update settings and notification alerts from the app.
New features of the HKC App means you will also have the following –
Updated Design 
The newly designed app has a refreshed design that gives a better user experience.
Biometric Login
Using biometric facial recognition makes the HKC App even more convenient. Simply set up your app on your smart phone, allow app permissions, and log in quickly with face ID software.
View and Filter Previous Alarm Logs
Now you can filter previous setting changes between different triggers, such as set, unset, alarm triggers, faults, or by date.
Under the 'logs' section on the app, you can see the last 100 events from the internal memory. Alarm activations are shown in red, and this information can be shared via SMS or email. You can also view any associated photos.
And we have retained the existing familiar features:
Completely remote keypad control
Live feed of CCTV
Control of Outputs
Integrated with the full HKC Security Range
---
How do I download and start using the new HKC App?
The new HKC App is available to both Android and iOS devices and users. Simply search 'HKC SecureComm 2' on your app store or follow these links for Apple Store and Google Store downloads.
The SecureComm 2 app should be downloaded as a separate app to the previous HKC app. If you're a current user we have created a convenient feature in the new app where you will be prompted to transfer your site details to the new app. Once the site information has been transferred across the old app can then be deleted.
Once downloaded, users can access their system anytime and anywhere they want. Give your customers peace of mind – the new HKC SecureComm app will send updates to your phone's notification centre.
Watch our introductory video for tips on how to get started or get in touch for more information. The HKC App – making security matter.