Williams Locksmiths return to their ancestral premises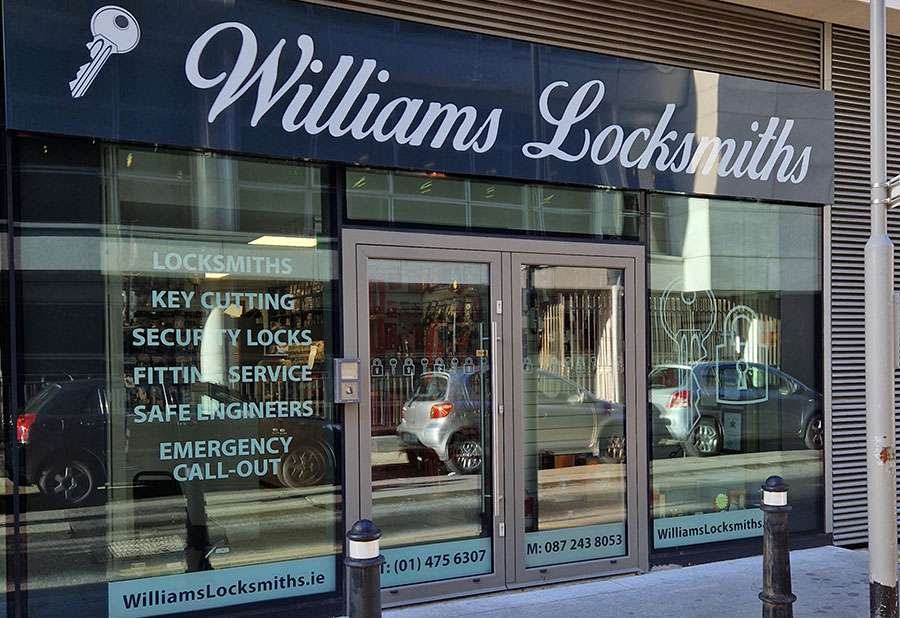 Williams Locksmiths, a locksmith service you can always reply upon was founded 65 years ago.
Having been away from bow lane for nearly five years, they are delighted to have finally returned, faced with delays which were compounded by the covid pandemic they remained on in Aungier Street for much longer than anticipated, but patience paid off in the end and they are finally back to their ancestral location in Bow Lane East, D02 F584.
They are now settling into their brand-new purpose-built premises and look forward to welcoming old and new customers.
Office phone – 01 4756307
Mobile – 087 2438053
Email – info@williamslocksmiths.ie



Opening hours are:
Monday to Thursday from 9am to 5.30pm
Friday from 9am to 5pm