Premium
Directory Listings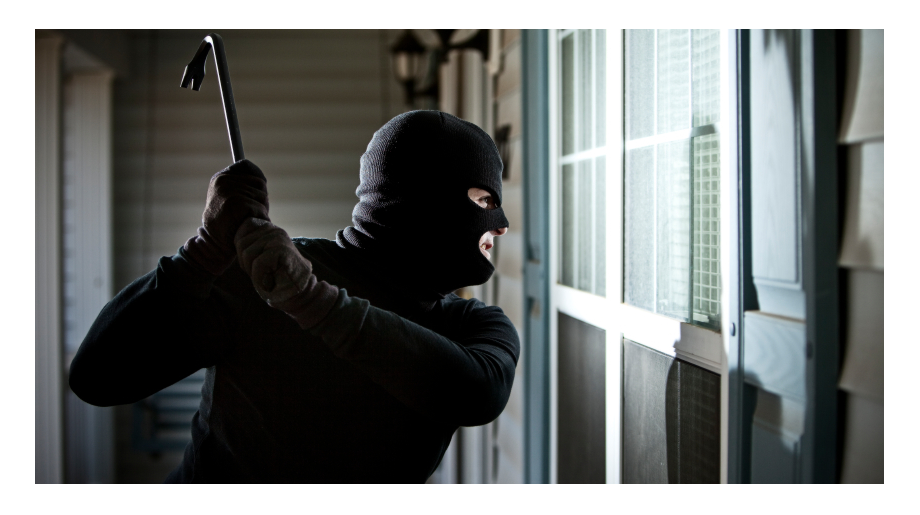 Is your home a target for criminals?
March 03, 2015
Your home should be a place where you feel safe and relaxed. However, if you suffer a break-in at your property, any feelings of sanctity can be shattered instantly. Knowing that someone has intruded into your personal space, been through your things and potentially endangered you and your family can leave you feeling vulnerable.
Unfortunately, there is always a risk that your property will be targeted by criminals. Highlighting this fact, official figures show that possessions worth €35.1 million were taken from Irish households between July 2013 and the same month last year. Jewellery made up 40% of the stolen items, while €7.8 million was taken in cash. According to the Gardaí, burglaries are most common in winter, and most break-ins take place between 5pm and 11pm.
Because you can never completely rule out the risk of a break-in, having suitable home insurance is essential. The right policy can help to safeguard your finances in the event that your property is targeted by criminals. It can also provide you with greater peace of mind. With brokers like Chill Insurance offering to do the spadework, getting insured doesn't have to be a hassle. Such services compare a variety of insurers to find you the best deal on the market quickly and easily.
Even if you are insured, you'll obviously want to reduce the risk that you'll fall victim to thieves. There are a number of things you can do to make sure that your home is not an easy target for criminals – and you can start the process of boosting security at your property by asking yourself the following questions.
Are your doors and locks up to the job?
There are an array of sophisticated and hi-tech security systems available these days, but this doesn't mean you can afford to neglect the simpler forms of home security, namely your doors and locks. Gardaí data shows that nearly a third of burglaries (29%) involve criminals gaining access through the front door, while 22% of break-ins see thieves enter through the rear door.
To prevent people from forcing their way into your house like this, it's important to select sturdy outer doors. These barriers should be suitable for external use and ideally they will be a minimum of 45mm thick. Meanwhile, your door frames should be capable of supporting the door, hinges and lock comfortably. When it comes to choosing locks for outer doors, security experts recommend 5 level mortice deadlocks.
Do you have an alarm?
If you don't already have an alarm, now could be the time to fit one. As well as helping to alert you and your neighbours to the presence of intruders, these security systems can serve as effective deterrents, stopping criminals from targeting your home in the first place. After all, most thieves operate on an opportunistic basis, meaning they look for properties that they think will be easy targets. If they see that your home is fitted with an alarm, they are less likely to attempt a break-in.
Getting an alarm does require some investment, but it could help you to cut your costs over the long term. After all, as long as you choose an approved system, this may allow you to get cheaper deals on your house insurance. When selecting a system, make sure you check to see if it could qualify you for lower premiums.
Are you careful with your spare keys?
Given the lengths that many people go to in order to make sure their homes are well protected, it's surprising how remiss individuals can be when it comes to their spare keys. All too often, people leave these keys under their door mats or in other obvious places, like plant pots.
Regardless of the circumstances, don't be tempted to put your keys in risky positions like these. Instead, if you have a neighbour you can trust, give a spare set of keys to them.
Does your home look lived in?
Empty homes are a burglar's dream, so you must make sure your property always appears lived in. With this in mind, you may benefit from investing in light switch timers. These simple devices can help to give the impression that someone's home even when they are not. You might want to leave a radio on too.
Also, make sure you cancel any deliveries when you're planning to leave your property empty, and if you're going away for more than a couple of days, get a friend, family member or neighbour to pop into your home every so often to move any mail and to keep an eye on the place.
On a related theme, don't signpost the fact that your property's empty on social media. Announcing to the world that you're setting off on holiday or taking a business trip could get you into trouble. After all, it's difficult to control exactly who sees posts on sites like Facebook and Twitter.
Do you remember the basics?
Let's face it, life can be hectic and it's not always easy to remember all the security basics. However, it's important to make an effort. Try to develop a routine of always locking all of your doors and windows before you leave your house, even if you only plan to be away for a short time. Do the same before you turn in at night too. Gardaí figures reveal that in a fifth of burglaries, intruders enter through unsecured doors or windows.
Also, make sure your alarm is activated when you leave your property and before you go to bed. As well as helping to protect your home, this could be important if you need to make an insurance claim.
Of course, it's not only you who needs to be aware of the importance of security issues like these. Your fellow householders must also take home protection seriously.