Premium
Directory Listings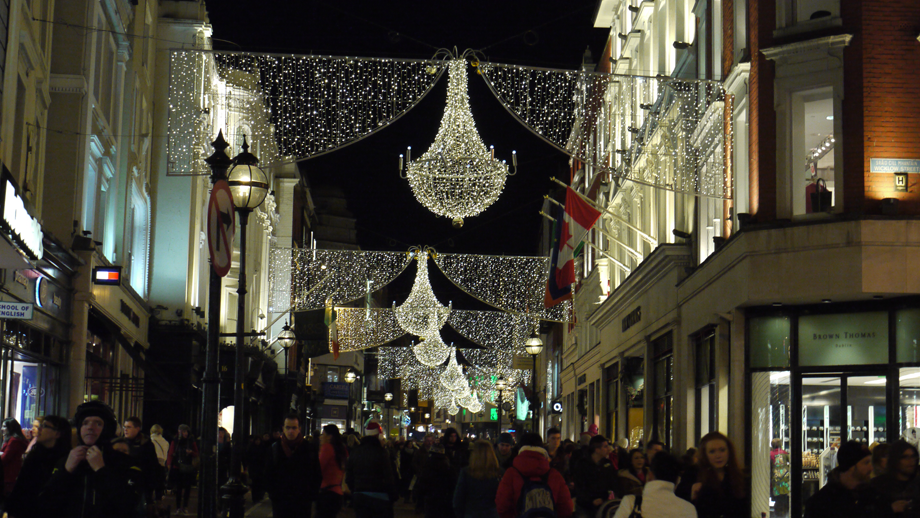 ISME warns retailers to be vigilant as shoplifting increases this Christmas
December 16, 2014
ISME, the Irish Small & Medium Enterprises Association, has warned retailers to be extra vigilant during the Christmas period as shops throughout the country are being increasingly targeted by shoplifters and organised gangs.
The Association outlined that evidence indicates that retailers are twice as likely to be victims of shoplifting over the Christmas period, as the level of crime rises due to the greater opportunity afforded by crowds and larger stocks.
ISME estimates that two thirds of all retail outlets across the country will be targeted by shoplifters over the Christmas period, with over 75% experiencing more than one incident. For 2014, we estimate that Christmas losses in Ireland in the six weeks from mid-November to end-December will be as high as €54 million, a rise of 5% on the 2013 figures
According to ISME Chief Executive, Mark Fielding "There is no doubt that shoplifters see the Christmas period as the ideal opportunity, as there are bigger crowds in stores, more stock on shelves and an increase in temporary staff, who may not have the experience to identify shoplifters. This is why retailers are twice as likely to be targeted over the festive season."
"At Christmas, shoppers buy more goods than they do at similar periods in other parts of the year and a percentage of shoppers certainly try to get the ultimate bargain, which is to pay nothing at all. Others purchase stolen goods from thieves, probably aware that the items have been obtained illegally, but thereby helping to promote the business of crime. Other goods will be stolen by organised gangs and retailed out by local operators or sold on to no-questions-asked buyers."
ISME research found shoplifting almost trebles at Christmas compared to the rest of the year. Friday and Saturday are peak days, when shops are busiest. Irish SME retailers are pinning their hopes on having a bumper Christmas to rescue a dire trading year, however shoplifters could put smaller shops completely out of business.
"Alcohol, electronic goods, phones, cosmetics, clothing and food products are the most common items targeted by thieves, causing huge financial damage to retailers up and down the country. The Association has also noticed a significant surge in theft of luxury items, including designer labelled clothing, expensive cosmetics and toys; some 'stolen to order', causing huge financial damage to retailers up and down the country."
The Association recommends that retailers take a number of steps to combat the increased level of crime against their business including;
• Good store management, including staff communications and training.
• Regular liaison with Garda Crime Prevention Office.
• Good stock controls, ensuring that management are aware of stock levels at all times and are in a position to notice 'shrinkage'.
• Adequate security measures which include CCTV and in-house security officers.
While business owner-managers have a significant role to play in combating shoplifting through adequate security precautions, staff training and general vigilance, however, the ultimate responsibility to prevent, apprehend, adequately prosecute and punish those responsible for perpetrating criminal acts rests with those in charge of law enforcement.
"The Association is calling for an increased garda presence in the main commercial and shopping centres over Christmas, together with swift court action to deter retail crime and jail the offenders, rather than the revolving door policy of prior years, which had the perpetrators back on the streets to reoffend at the New Year sales," concluded Fielding.