Premium
Directory Listings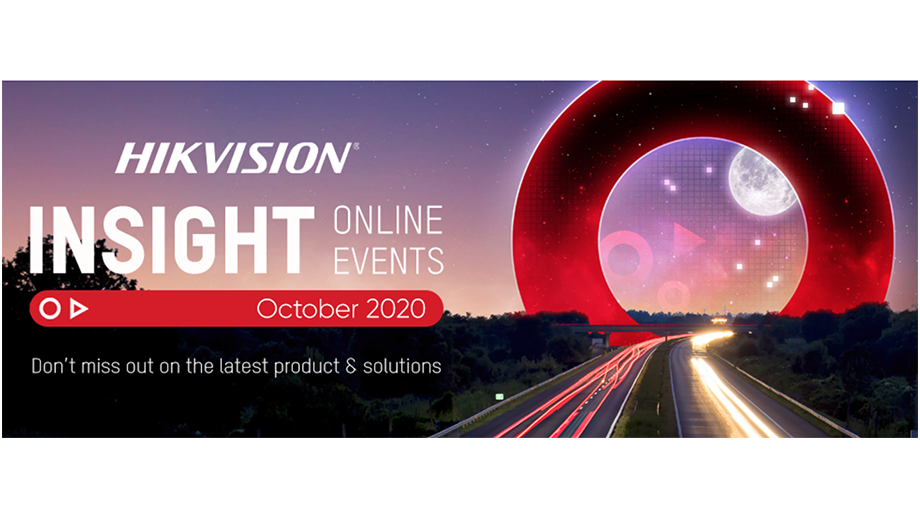 Join the Hikvision Insight Online Roadshow and learn about their latest innovations
September 17, 2020

Discover the latest technology and developments from Hikvision – you know, the world's leading provider of innovative video security – from the comfort of your own screen. That's right: it's 2020, and our immensely popular roadshow series, Hikvision Insight, is moving online.
So this October, join us to discover all the latest about our:
Back to Work solutions
Video & Audio Convergence solutions
Video Intercom and AX Pro Alarm series
Hik-ProConnect solutions
Turbo series
New PTZs and PanoVu series
Maybe this isn't the way we originally planned our Autumn Insight events way back at the beginning of the year, but this is our new world for now, so we thought: why not take advantage of the opportunities that an online event offers? Why not allow you to attend the sessions of most interest and relevance to you?
As long as you're a UK or Ireland installer or integrator, simply choose from the session selection below, and click to register. Find out more about technology developments and commercial opportunities that can benefit your business.
But be quick: there are only limited spaces available at each session. Once you register successfully, you'll receive an email to confirm your place.
TOPICS INCLUDE:
Back to Work Solutions
Tuesday 6 October
10am – 11am
Video & Audio
Convergence Solutions
Wednesday 7 October
10am – 11am
Hikvision offers tools, processes, and protocols to manage modern workplaces. Our solutions include: Temperature Screening, Mask Detection, Density Control, and Digital Display. Join us for this session to learn more.
Log into to the live stream to see how Video & Audio Convergence Solution uses both CCTV and audio technology to provide a real-time warning system and a proactive deterrent.
Register
Register
Video Intercom and
AX Pro Alarm Series
Thursday 8 October
10am – 11am
Hik-ProConnect Solutions
Tuesday 13 October
10am – 11am
This session marks the launch of AX Pro Alarm Solution, which we'll be showing alongside our Video Intercom line. The Video Intercom line offers a comprehensive range of products to enable more efficient and convenient two-way audio and video verification for entry control.
Find out more about our Hik-ProConnect cloud-based security solution. This innovative offering provides everything from storage to remote management features to make your relationship with clients easier and more efficient to manage – and even generates some revenue opportunities too.
Register
Register
Turbo Series
Wednesday 14 October
10am – 11am
New PTZ's and PanoVu Series
Thursday 15 October
10am – 11am
Learn about the latest Turbo HD Analogue product series, which now features ColorVu as well as power over coax (POC) technology.
Discover how our new PTZ and PanoVu Series cameras now incorporate radar detection, as well as LED lights and audio preventative technology, to offer your customers the next level of security protection
Register
Register
Don't Forget to share this invite with your colleagues
by simply forwarding this email and following the registration process.