Premium
Directory Listings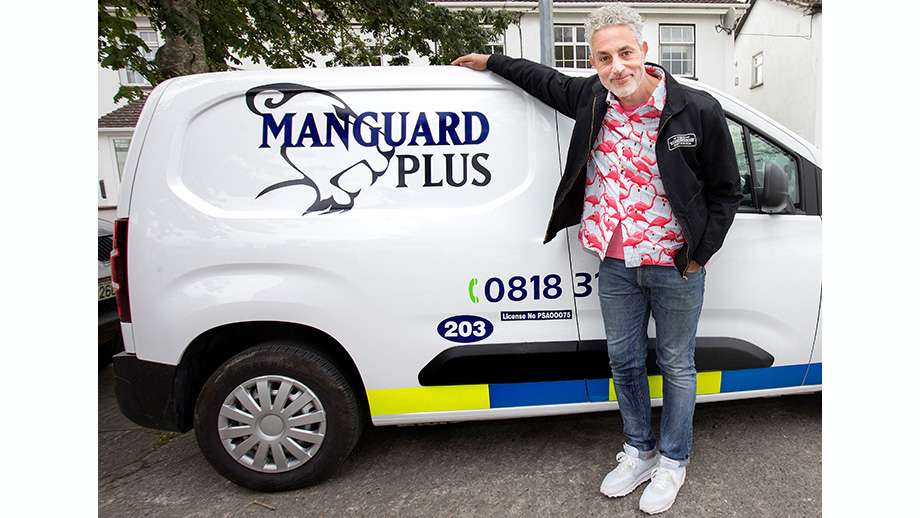 Kildare Security Company To Appear in RTE's Hit Show DIY SOS THE BIG BUILD
October 29, 2020
Leading Security Company, Kildare's Manguard Plus, will have a cameo role in this Sunday's (November 1st) episode of the hit show 'DIY SOS- THE BIG BUILD' on RTE 1 Television as it volunteered security for the duration of the extensive renovation of a family home in Leixlip.
The hit show travelled to Leixlip to transform the home of the Guihan family who have two very special little boys with life limiting conditions.
Their 3 bed semi detached home was unsuitable for the family's needs and needed to be completely refigured in order to give them the layout they needed to care for their 8 year old twin boys, Shay and Finn Guihan.
The identical boys were born with Pfeiffer Syndrome Type III: a rare genetic disorder causing a number of very challenging and life limiting disabilities.
A spokesperson for the show said "Having spent the first 2 years of their life in Temple Street Hospital, and then two and a half years in Laura Lynn Hospice, the boys have been living with their loving parents Denise & Dermot and little brother Riley (6) in Leixlip Co. Kildare for the past few years, where they have been cared for at home by Mum and Dad and with the help of home nursing care".
"This round the clock care, is fiercely demanding and relentless. The boys, though full of mischief and fun, continue to have multi-complex needs"
"They need tracheostomies to breathe, are peg fed and have restricted mobility meaning the need 24 hour care by the parents and a home nurse"
"Their parents need a line of sight/sound to the boys at all times, and their house lay-out didn't allow them to see the boys all the time, and managing 3 boys in 3 different areas at once is near impossible".
"COVID has affected us all greatly this year and for a short period of time it looked like this build wasn't going to go ahead. But we all soldiered through and managed to make the impossible possible and put the Guihan family into their forever dream home".
"DIY SOS restructured the internal home, to allow for better open plan family areas and sensory/play areas, to allow Denise and Dermot much more visual and aural contact and give them all some much needed independence, and to build an extension which would also include an area for nursing staff to use, in order to give the family back some much needed privacy in their home, both for them, the twins, and their other son Riley".
"DIY SOS is a special show and simply couldn't take place without the incredible generosity and kindness of companies, tradespeople and individuals who volunteered their personnel, services and time and that is where Manguard Plus comes in. We approached them to provide night time security on the build and they volunteered without hesitation. The guys from Manguard were great, really thorough and on the ball and we were delighted with them. We hope this experience sticks with them for the rest of their lives and please know how much we deeply appreciate their involvement with the build and the show".
"It is a credit to everyone involved and they should all be so proud of themselves. We hope they enjoyed being a part of this experience as much as we enjoyed working alongside them".
Managing Director of Manguard Plus, Sean Hall says "The DIYSOS BIG BUILD approached us to see if we would provide night-time security for the duration of the renovation of this family's home. We were only too happy to do it, it was a privilege for us to do so. We had Security Personnel on site for 11 nights from 7pm to 7am and I must say they found the experience hugely positive. It gives me, and all of us here at Manguard Plus, enormous pleasure to know that we played a small part in improving the lives of the Guihan family and making their home more practical for their needs. Long may their live and prosper in their home. The team behind the programme, including Presenter Baz Ashmawy, were all really decent, welcoming and warm and like us, were genuinely delighted to be in a position to help and transform the day to day lives of the Guihans".
"We're looking forward to tuning into RTE I this coming Sunday night, (November 1st) at 6.30pm".