Premium
Directory Listings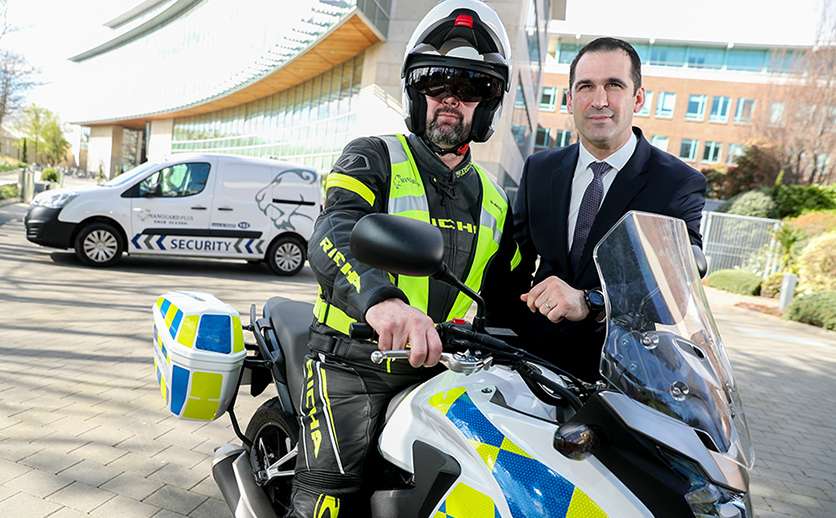 Launch of Ireland's First Motorbike Security Patrol Service
March 17, 2019
Manguard Plus, the country's largest Irish owned private security company, has launched the first motorbike security patrol service in the country.
The Naas based firm which employs some 1,200 people across offices in Waterford, Cork, Belfast, London and Chester, is rolling out the service in a bid to further strengthen its reputation as one of the most multi layered service providers in the industry.
Speaking at the launch at The Oval in Ballsbridge, John O' Brien, Operations Manager with Manguard Plus said, "The launch of our motorbike division is just the latest in a suite of functions developed to improve our service offering to clients. The introduction of this motorbike service will further enhance and reinforce the mobile patrols we have, particularly in city centre and urban locations. Traffic congestion is an ever increasing problem in our cities and large towns and the provision of our innovative motorbike function will afford us ease of access to locations. The service will not be used to respond to alarm activations but will mean easier access to key locations which is crucial in the security industry". 
"It is yet another resource that Manguard Plus is able to provide for clients and we expect to add to our fleet in the months ahead. We expect an increased demand from companies following on from the introduction of this facility as big corporate clients want very broad security solutions, and this service has not been available in Ireland up to now".
The launch of the brand new motorbike service by Manguard Plus comes on the back of its recent launch of 'Concierge Plus', a bespoke service for corporate clients where highly trained staff are fully equipped with counter terrorism and health and safety skills, as well as traditional hospitality training.
The firm hopes to create up to 300 jobs with the development of this division.