Premium
Directory Listings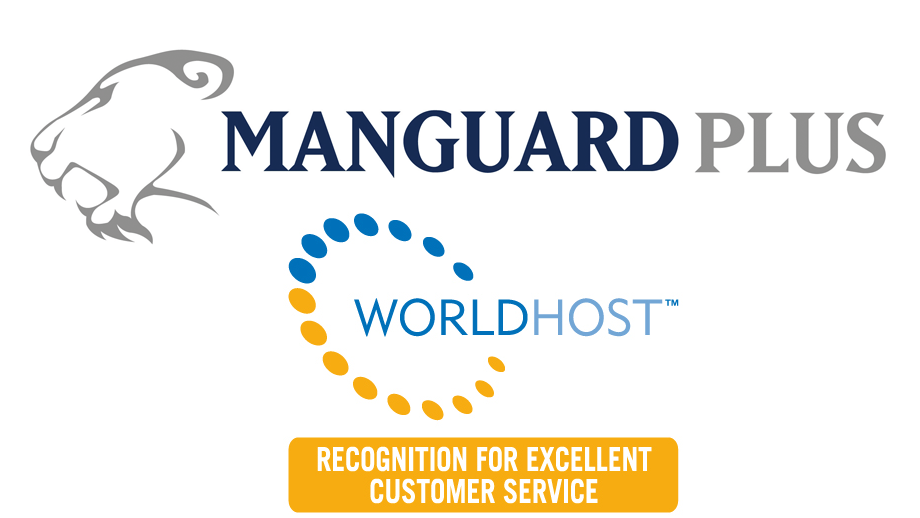 Manguard Plus Ltd puts customers first and is awarded WorldHost Recognised Business status
September 17, 2016
Manguard Plus are delighted to announce that we have become the first security company in Ireland to gain international recognition for its commitment to customer service, after being awarded WorldHost Recognised Business status.
WorldHost is a world-class customer service training programme that has already been used to train nearly over 150,000 people in the UK & Ireland.
WorldHost Recognised Business status is awarded to businesses that have trained 50% or more of their front line staff using any of the WorldHost training programmes and signed a commitment to delivering excellent customer service. With over 60% of its staff trained to WorldHost standards, Manguard Plus has officially become a WorldHost Recognised Business.
On receiving the recognition, Sean Hall, Operations Director commented: "We are passionate about service standards and are incredibly proud to have achieved WorldHost Recognised Business status. When our customers see the WorldHost logo displayed in our business, they'll know that we have made a huge commitment to delivering an exceptional experience for them. Not only does this generate a positive buzz about the security service we offer, but it helps to promote our clients as a friendly and welcoming business."
The WorldHost programme is being rolled out across the UK & Ireland by skills and workforce development company, People 1st, to help businesses gain a competitive edge as a world-class service provider.
The WorldHost Recognition Certificate is valid for two years and is renewable on completion of a refresher course. In order to preserve the value of the WorldHost Recognition, the programme may be monitored through impromptu visits.
More information about WorldHost training can be found at www.worldhost.co.uk