Premium
Directory Listings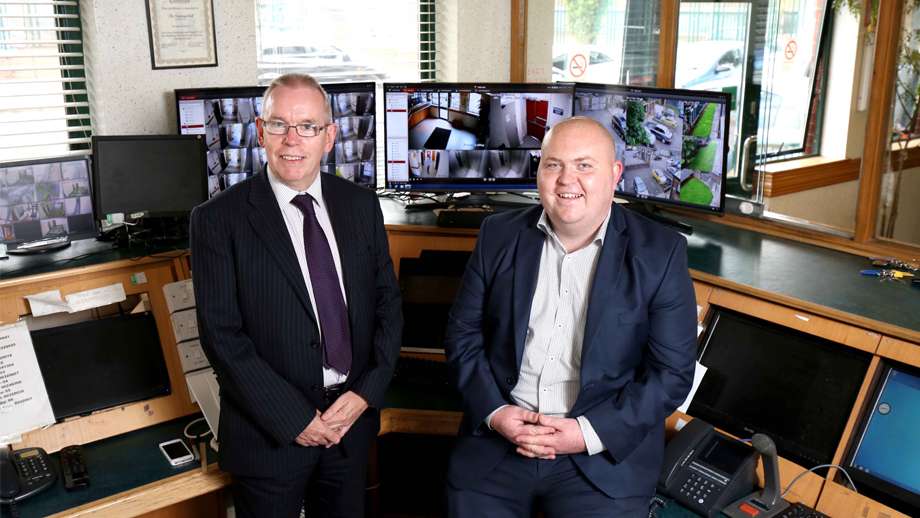 Mercury on the Rise with Housing Executive Contract
September 04, 2016
Local security firm wins NIHE contract to watch over Carlisle Flats tower blocks
ONE of Ireland's largest independently-owned security company Mercury Security Management has been awarded one of the biggest Northern Ireland Housing Executive (NIHE) security contracts in recent years.
Landlord giant NIHE, with approximately 92,000 dwellings across NI, has appointed Mercury to provide a security solution to Carlisle Flats in the New Lodge area of Belfast to protect the property and, importantly, to ensure the wellbeing and safety of its residents.
Mercury, which has offices in Dublin, Limerick, Northern Ireland and London, has established a strong reputation for cutting edge security technology over the years and the six-figure per annum contract will see the company upgrade the existing CCTV and Door Entry Systems for more than 400 homes contained in seven tower blocks and one set of maisonettes.
This is the latest significant contract award for Mercury, which in recent years has expanded its operations across Ireland and the UK, picking up a number of notable accounts including Almac Pharmaceuticals, Smyths Toys, HMV, Sports Direct, DHL, Lidl and Belfast City Council.
Last year was a record-breaking one for the security firm, in which it recorded a 16 per cent increase in sales, creating 10-15 permanent jobs and providing employment, through new and expanded contracts, for an additional 90 security staff across Ireland.
Such is the ongoing success the company is enjoying through growing its existing business and securing new contracts such as NIHE, it is now actively recruiting for additional engineers to join its growing Installation division, or apprentices that it can train up with a view to creating more full-time jobs.
"We are delighted to have been awarded this significant contract from the Northern Ireland Housing Executive and look forward to providing protection and peace of mind for all the residents of Carlisle Flats," said Mercury CEO Frank Cullen.
"In the past decade, we have independently invested more than £5 million in the latest technology and training to enable us to provide innovative cutting edge security solutions for major contracts such as this one.
"Almost £2 million alone has been invested in our NSI Gold approved Command and Control Monitoring Centre from where we can monitor premises across the world, from Carlisle Flats to as far as Australia.   
"From the outset, we have had a long-term vision of where we want Mercury Security to be and that is at the forefront of the security industry, providing innovative integrated security solutions to our clients.  This contract is evidence that we are getting there," added Mr Cullen.
Malachy McKinney, Housing Executive Area Manager for North Belfast, said: "The installation of this 21st century security equipment is a very positive development.
"Our tenants can feel safer in their homes and our staff can be far more agile in terms of reacting to incidents involving residents, no matter the location.
"Having the ability to visually zero in on landings in multiple buildings from one location – as well as being able to engage verbally with residents on our landings – gives us a real platform to ensure our tenants are safe at all times.
"I'd also like to pay tribute to Mercury Security for carrying out the upgrade work in very difficult circumstances – their professionalism was excellent."
Founded in 2001, Mercury Security Management Ltd provides bespoke stand alone and integrated security solutions to clients across a number of sectors including retail, finance, government, residential, transport, public sector, hotels and leisure, construction etc. 
The accredited and integrated services provided by Mercury Security Management include: Electronic Security Systems Consultancy, Design, Installation, Maintenance and Monitoring, Manned Static and Retail Guarding, Concierge Services, Event Security Planning and Management, Keyholding and Alarm Response, Satellite Tracked Mobile Patrols, Staff and Vehicle Escort Services, Lone Worker Protection and Monitoring, Vehicle and Asset Tracking and Approved and Accredited Training Courses.
For further information on Mercury Security Management and its services, click on www.mercurysecurity.ie.