Premium
Directory Listings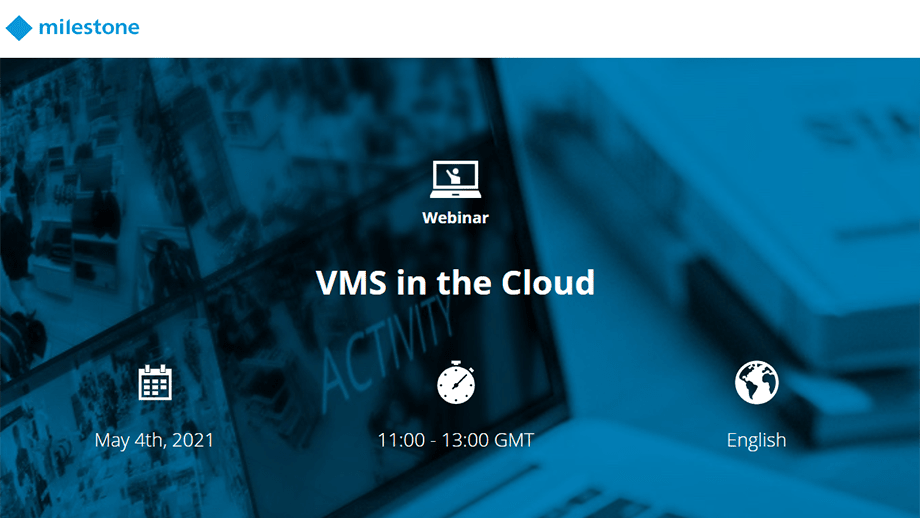 Milestone CPD session
April 29, 2021
Description
Top analysts claim more and more businesses use cloud-based solutions as the foundation that enables them to transform and gain competitive advantage. With revenues from cloud-based-solutions expected to grow significantly over the next years, this is a market you should take part of. Organizations have a cloud-first strategy, meaning organizations are committed to evaluating cloud-based solutions before considering other alternatives.
Such organizations understand the benefits of cloud-based-solutions and are looking to leverage them to optimize operations and improve efficiency. Learn how deploying a scalable VMS platform in a cloud environment can become an integral cloud service for businesses and organisations.
Target Audience
Security consultants
Learning objectives
Overview of VMS in the cloud, introduction to the architecture, who can benefit, commercial model.