Premium
Directory Listings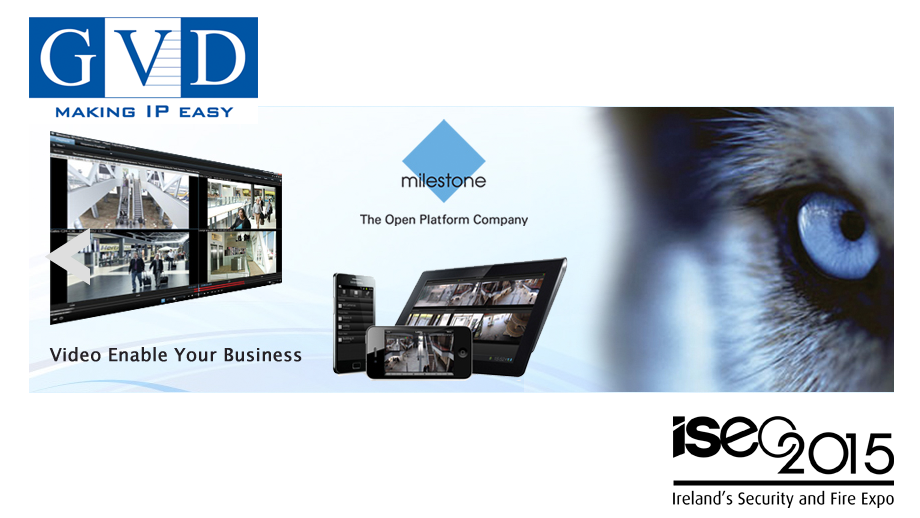 Milestone Systems & Canon Europe to support GVD Ltd at ISEC 2015 following their acquisition….
February 25, 2015
On July 7th 2014, Milestone Systems were acquired by Canon Europe. This is a major next step for both companies. GVD Ltd has been a Value Added Distributor for Milestone for the past 7 years. We are very excited that Canon – a respected global technology leader – has chosen to acquire Milestone. We believe that being part of a larger group will be advantageous for our partners and customers.
Milestone will continue as an independent company within the Canon Group, operating as they do today. There will be no change in our business model, and the Milestone management will continue under the new structure. The company is taking this step to accelerate the growth of the entire VMS ecosystem of partners and customers. Milestone's open platform strategy is firmly supported by Canon for the success that it brings all of us.
Canon's business motivation for this acquisition is growth. With Milestone they will establish a significant footprint in the Network Video Surveillance (NVS) market, and together will be a much stronger partner to work with. Canon sees the need for advanced software capabilities and a strong partner network to accelerate the expansion of NVS business.
As a key element in our success, maintaining partners' relationships for the long run is a priority for both Canon and Milestone. Canon is committed to Milestone continuing to provide open platform solutions to the market, and appropriate measures will be taken to safeguard the integrity of all partner relationships.
Canon has a successful history of managing acquisitions this way; for example, they have proven this with their acquisitions of Onyx and I.R.I.S. We see this as a good way to grow our business together. As a standalone company within the Canon Group, Milestone will continue the development of new products.
Canon understands that the open platform is the key to Milestone's success – and to its partners and customers who are realizing its advantages – so they support the open culture and business model. Customers and partners will continue to enjoy the freedom of choice in hardware and other systems to integrate with Milestone VMS.
Canon is a highly respected, multi-national corporation with a well-known brand name that stems from a tradition for quality and excellence. They have exciting strategies for progress in the future, which we look forward to sharing with you. Our open platform vision continues!
Canon and Milestone, in association with GVD will be exhibiting at ISEC 2015, March 25th & 26th. We look forward to seeing you there.
GVD Ltd. is a Specialist Value Added Distributor IP Technology including Milestone XProtect, Canon,  Avigilon &  Intel.
Strategically aligned with world's leading IP security hardware & software brands, the company has become the preferred supplier to some of Ireland & UK's leading Security Installers and System Integrators. Our strategy, as a VAD (Value Added Distributor), is to truly offer value to our customers by offering a range of pre-sale & post-sale services that is unparalleled in the industry.
The services GVD offers include:
IP system architecture design with significant input into Network Design,  Server Design & Build,  Pre-configuration of hardware & software, On-site Commissioning,  Programming & Support, Remote Support/Commissioning, Installer and end-user trainer.