Premium
Directory Listings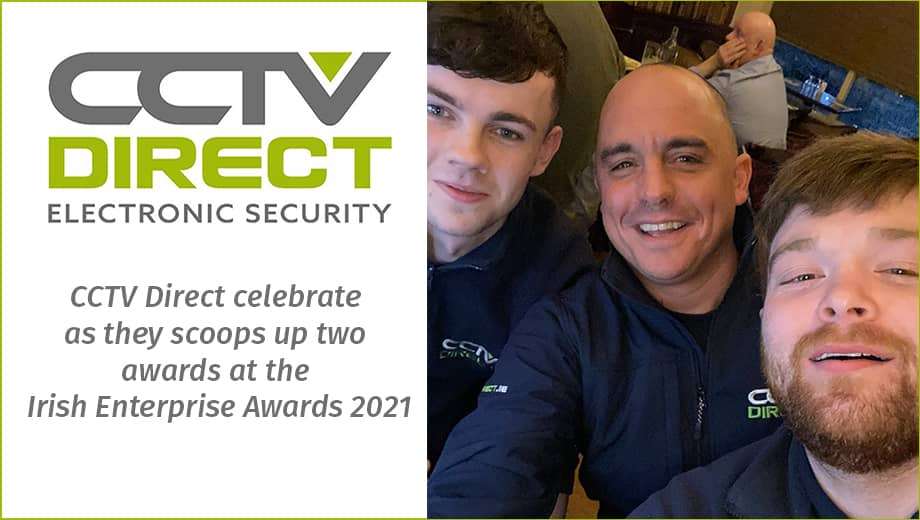 Most Client-Focused Security Systems Supplier 2021 & Distinction Award for Excellence in After Service Care 2021
June 04, 2021
CCTV Direct is an Irish-run business with twenty-five years of experience in electronic security camera services, providing comprehensive security solutions and outstanding aftercare service for industries, businesses and homeowners. We find out more about CCTV Direct as it scoops up two awards at the Irish Enterprise Awards 2021. 
The leading CCTV suppliers and installers of Ireland, CCTV Direct is a multi-award-winning, Irish-run business that takes pride in providing the highest quality electronic and security camera systems on the market, accompanied by professional installation and equipment aftercare services. Supported by more than twenty-five years of experience in the UK and Irish industry, CCTV Direct is a PSA certified team that clients can trust in for all electronic security camera and system needs.
Providing a full spectrum of solutions suitable for boutique shops and large retailers, small workshops and depots, and everything in between, CCTV Direct serves a diverse clientele with a consistent standard of excellence in product and service delivery. From an in-depth, tailored assessment prior to the start of a project, to its unlimited aftersales service care, CCTV Direct is committed to working closely with clients to establish what they are looking for from their security system and how the team can help them to achieve it. Whether it is a minor issue that can be resolved on the phone or a larger project that requires onsite visits, the CCTV Direct team is on hand and keen to assist.
As innovation in the security industry advances, CCTV Direct's offering broadens accordingly. The firm supplies and installs a comprehensive selection of systems, including CCTV cameras, recorders, intruder and burglar alarms, and intercoms, and the CCTV Direct team of experienced and highly trained professionals are able to carry out high quality maintenance and repair services when necessary, to ensure longevity in all products. For CCTV Direct, the focus is not on revenue, it is on clients, and as such, the team unwaveringly strives to instil confidence and trust of clients in their knowledge, skill, and extensive product offering.
However, it is not difficult to trust in the CCTV Direct team, whose passion and devotion to their role is immediately clear. Each member of the team is recruited based on a strong work ethic, an eye for detail, professionalism, and a thorough approach to every task, and the result is a united team that enjoys working together to create and implement solutions for clients across Ireland. The positivity and job satisfaction that is cultivated in the CCTV Direct workplace translates into happy customers and an award-winning reputation.
This year, the CCTV Direct team and its Managing Director, Jonathan Bell, are able to add two accolades from the Irish Enterprise Awards 2021 to its roster, a great achievement in a year that has been hard for businesses across Ireland and beyond. Despite the restrictions brought about by the Covid-19 pandemic, CCTV Direct has been incredibly lucky to not only continue operating throughout but to double its turnover in the last year.
The success of the last year alone puts CCTV Direct in good stead as it pursues its ambitions to expand as an organisation and improve upon its already outstanding and professional service. Dedicated to broadening its knowledge and expertise to deliver service that is of the highest possible standard for its clients, both old and new, CCTV Direct is well-deserving of its reputation for excellence and the bright future that undoubtedly lies ahead.
Contact: Jonathan Bell

CCTV Direct Ireland