Premium
Directory Listings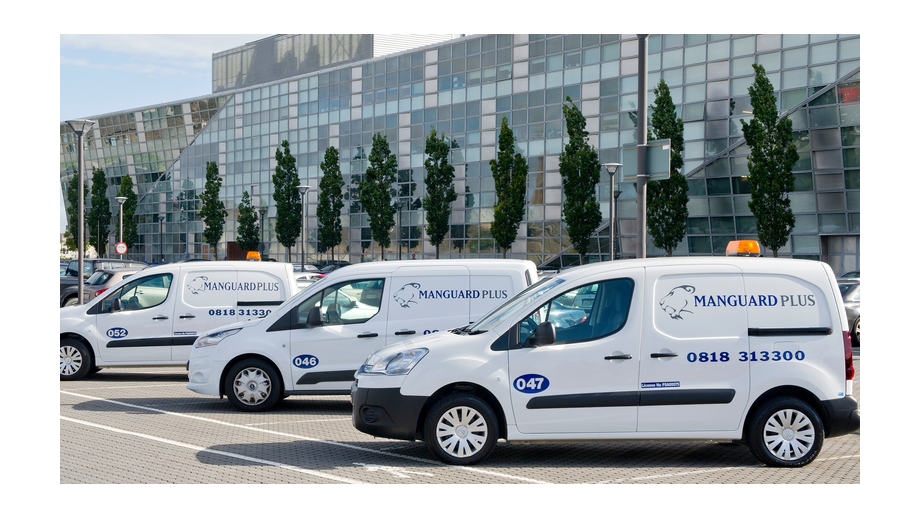 Multi Million Contract for Ireland's Foremost Security Company, Manguard Plus
April 01, 2020
Manguard Plus Limited, Ireland's leading Irish owned security company, has been awarded the high profile security contract for the Dublin Port Company.
The contract will run for an initial three years and is worth in excess of €6 million to the Kildare based firm.
Manguard Plus, which employs some 1050 staff from offices in Naas, Waterford, Cork, Belfast and the UK, will deploy up to 50 staff to service the Dublin Port Company.
The highly trained staff have received intensive training through the global customer service training programme, WorldHost, in disciplines ranging from Counter-Terrorism Awareness to Services for Customers with Disabilities.
The contract, coming as it does amidst the global Covid 19 pandemic, is seen as a significant win for Manguard Plus, who has one of the strongest management teams of security personnel in the industry.
Former Assistant Garda Commissioner, Martin Donnellan, sits on its Board and as a former Chief Superintendent of the National Immigration Bureau, he is regarded as an expert on illegal immigration issues. Mr Donnellan served in the Serious Crime Investigation Unit for over three decades as well as on the Board of the PSA (Private Security Authority).
Manguard Plus has three Counter-Terrorism Awareness Instructors who can advise on Emergency Preparedness and well as a Military trained CBRN Instructor (Chemical, Biological, Radiological and Nuclear), who can advise on any potential biological attacks.
Two former members of the elite Irish Army Ranger Wing also hold senior Managerial positions at Manguard Plus.
Speaking following the signing of the contract, Sean Hall, Managing Director, Manguard Plus said,
"We are delighted that Manguard Plus has been selected at the preferred security provider to the Dublin Port Company. The security industry has undergone huge change over the past few years, and it is now a highly regulated and professional industry, with real opportunities for career progression. We are firmly committed to ensuring that all our staff on this new contract at the  Dublin Port Company are competent, professional and conscientious with the confidence that excellent training and qualifications can bring".
"Manguard Plus was the first and currently the only security company in Ireland to be awarded 'WorldHost Recognised Business Status', in recognition of our commitment to customer service and reflects that fact that more than 60% of our frontline staff are trained to WorldHost customer service standards. WorldHost is a global customer service training programme that has been created to train up to 150,000 people in Ireland and the UK".
"Our clients are looking for world-class service and we pride ourselves on delivering bespoke security solutions to them. To this effect, we will be training the entire security team at Dublin Port Company in three key WorldHost courses, which are tailored specifically for the roles they are engaged in. These modules are the Principles of Customer Services, Service cross Cultures and Services for Customers with Disabilities".
"Our Events Team for cruise liners will also be trained in the WorldHost Principles of Counter-Terrorism Awareness and Principles of Customer Service. These programmes teach invaluable skills and techniques that form the basis of excellent service and help our business gain a competitive edge".
"We believe that these training courses will very much enhance the existing security team at the Dublin Port Company and will further strengthen our commitment to social inclusion and diversity. We are very much looking forward to working with the Dublin Port Company on this new contract".
Commenting on the announcement, Thomas Kavanagh, Security Manager, Dublin Port Company:
"Following an extensive and detailed procurement process, we are delighted to confirm that Manguard Plus was selected as our preferred security provider for the Dublin Port Company. Manguard Plus was chosen based on its experienced management team, excellence in customer service, training, quality and its world-class Command & Control Centre in Naas, which will provide substantial support to our ever-growing security department".
"As the security staff are the frontline Ambassadors for Dublin Port, we continuously strive to equip them with the very best training and support available to enable them to fulfil their duties to the excellent standards we pride ourselves on achieving. We have a diverse customer profile, and as such, the WorldHost customer service training, coupled with counter-terrorism awareness training provided by Manguard Plus, will serve as an excellent addition to our existing service".
"This training will give our security staff the edge when it comes to first-class customer service as Dublin Port Company deals with staff, clients and tourists from a wide range of nationalities and backgrounds. It is comprehensive and will provide our team with the knowledge and confidence to deal with different situations which are crucial to offering gold standard customer service at the Dublin Port Company. We are delighted to have Manguard Plus and its very experienced team on board and look forward to working with them into the future".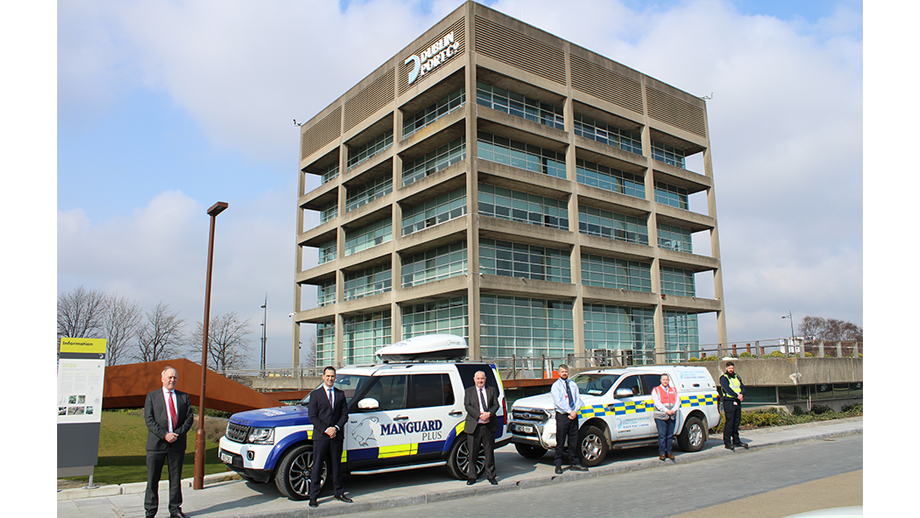 Leo Harris, Chief Operations Officer, Manguard Plus,  John O'Brien, Operations Manager Manguard Plus  and Val Coss is from Manguard also; Simon Murphy, Keith Halpenny, Cillian O'Rourke all from the Dublin Port Company