Premium
Directory Listings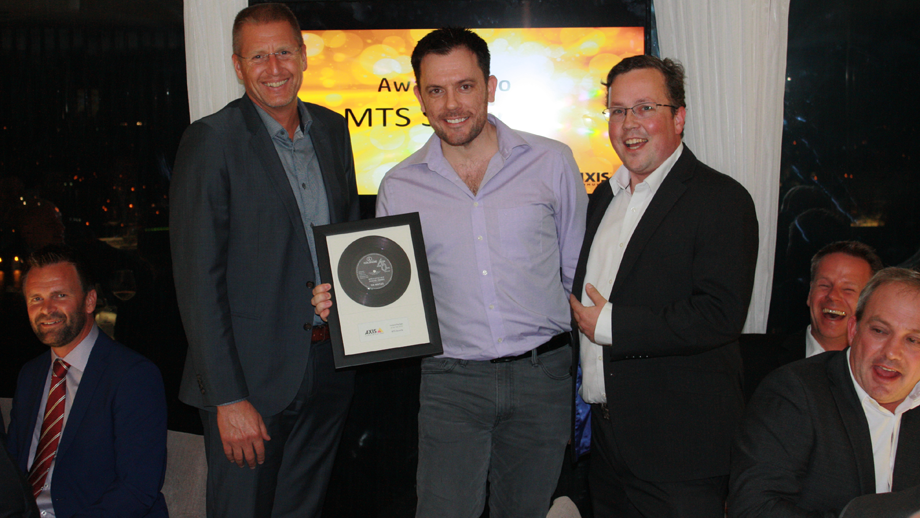 Network security excellence recognised at Axis Partner Conference with Irish partner award wins
October 19, 2016
MTS Security and Multisys scoop top prizes, highlighting their committed drive for long-term, sustainable business growth
Axis Communications, the experts in network video, recently held its yearly Partner Conference event to recognise the outstanding service its partners provide when delivering market-leading network security technology. MTS Security and Multisys scooped two of the top prizes, including the Ireland Partner of the Year Award 2016 and UK & Ireland Innovative Solution of the Year Award 2016, highlighting Axis and its partners' unwavering commitment to supporting customers in partnership.
MTS Security specialises in the design, supply, installation and maintenance of security systems for the retail and commercial sector. It has been recognised for its expertise in the implementation of network camera and surveillance technology, helping businesses with their loss prevention and theft deterrent strategies. The installer scooped the prize for Ireland Partner of the Year 2016 after an extremely strong performance alongside Axis.
The firm experienced double digit growth on turnover year-on-year with an emphasis on blue-chip companies and the retail sector. It is one of the largest independent system integrators in Ireland, consistently delivering an incredibly high level of service. A key innovator in the continued drive towards the Internet of Security Things, MTS Security fully embraced integrated solutions with the introduction of Axis' IP Horn, IP door station and access door controller, helping to make it one of the strongest contenders for the award.
The second Irish winner of the night, Multisys, offers enterprise IP-based surveillance systems and solutions, both off-the-shelf and customised, for local government, community and private sector clients. Multisys won the award for UK & Ireland Innovative Solutions with its National Roads Authority Project in the transportation sector. With an existing mixture of analogue and IP systems, the end user was very keen to migrate to a full IP based solution in order to add intelligence to the road networks. Working with Mirasys and Citilog, a solution was agreed and a system has been deployed monitoring the speed of traffic, hazardous vehicles and providing incident detection.
Peter Dempsey, Key Account Manager Ireland at Axis Communications, states, "The Partner Conference Awards were designed to highlight the fantastic work our partners achieve on a daily basis, delivering outstanding solutions to their customers in partnership with Axis. MTS Security and Multisys are fully deserving of their award wins this year. Both companies are driven to support the needs of their end-customers by supplying innovative technology for a smarter, safer world, and we look forward to supporting them on a path of growth in the coming years."
To find out more about Axis and its partnership approach, please follow the link: http://www.axis.com/partners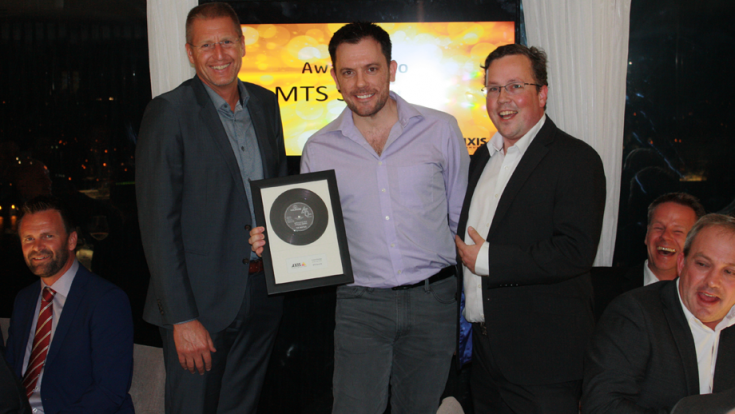 Paul O'Neill picked up the Ireland Partner of the Year 2016 award on behalf of MTS Security at the Axis Partner Conference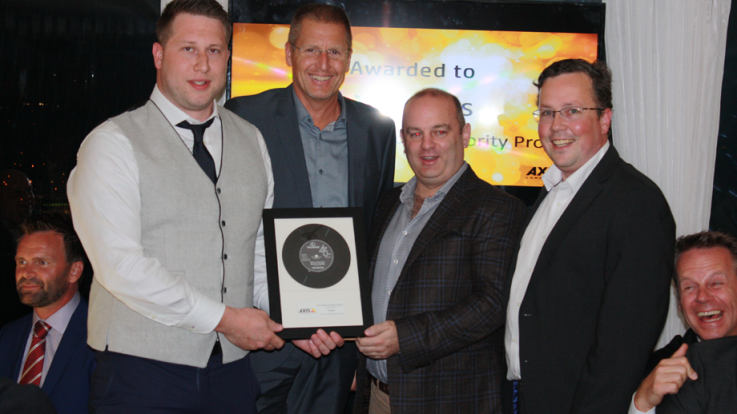 Eoghan Carroll and Wayne Eccleston took home the UK & Ireland Innovative Solution of the Year 2016 award for Multisys at the Axis Partner Conference