Premium
Directory Listings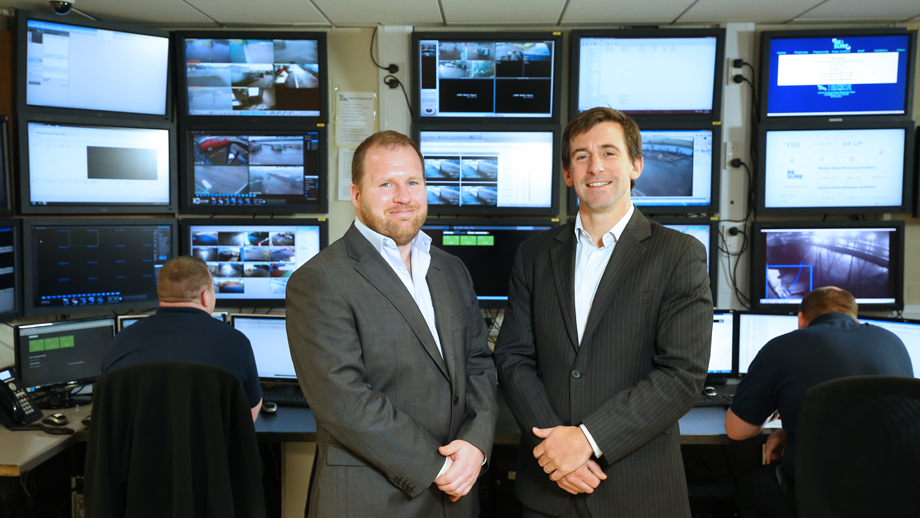 New Irish Security Product to Save Firms Millions in Lost Income From Thefts and Break-Ins
February 16, 2015
"With millions of Euro lost in revenue  through criminality in terms of break-ins, it's not surprising that we're getting such a positive reaction from businesses that don't want to become a crime statistic." That's according to Emmet Hogan of RE:SURE, the Irish owned intelligent protection business at the launch, with his business partner John MacMahon, of RE:SURE SPS (Smart Preventive Security) that's set to alter how Irish firms think about security.
He continued: "What are you CCTV Cameras doing for you?. By converting your existing CCTV cameras into Smart Cameras, RE:SURE SPS is taking a radical new approach to crime prevention – we're in the business of preventing every business owner's worst nightmare from happening, intervening directly before break-ins and thefts occur, avoiding the financial, physical and emotional costs that are the inevitable outcome.  Essentially we're the virtual Security Guard that will help keep livelihoods safe with a protection system that's fit for purpose in 2015."
Currently working with more than 100 clients including Kingspan, Kepak and 2RN (formerly known as RTE Networks,) RE:SURE has offices based in Sandyford Co Dublin and Cookstown Co Tyrone, offering an all-Ireland service.
As with all good ideas, the key benefits of SPS lies in its simplicity, ease of use with cutting edge technology, affordability and effectiveness.
Getting started with RE:SURE SPS is simple:
• A free, complete security assessment is conducted by RE:SURE, identifying weaknesses and blind spots in your current security suggesting how fixes can be made and how security can be brought up to 2015 standards in addition to the CCTV conversion.
• Existing passive security cameras that did the job in 1999 (but are absolutely no threat to resourceful thieves or intruders in 2015) are effectively converted into into Smart CCTV cameras.
• These upgraded cameras are linked to the 24 hour fully manned RE:SURE Control Centre and can detect unauthorised people as soon as they step foot onto a property.
• THE RE:SURE SPS system acts as a continuous, virtual perimeter fence.
Whatever the camera can see, the RE:SURE IPS can detect
• The moment that RE;SURE SPS detects an intruder breaking the perimeter, RE:SURE intervenes using a newly installed speaker system to issue live audio challenges for the intruder to leave, observing them live on a video screen. In 95% of cases, intruders flee the premises before any damage or theft can take place. In addition, The Gardai are also contacted
• The product also includes an app allowing clients to log on to their CCTV footage anytime, anywhere from a smartphone or tablet.
• Additional option: Delivering further peace of mind, the Assisted Leaving feature of the product is invaluable.  RE:SURE's staff will monitor you as you are locking up and leaving your premises to make sure that no one is in the vicinity and can take advantage of you at a vulnerable time when you might have the day's taking on you or you may be the last person to lock up
The product is suitable for businesses of every size, type and category especially those that have highly desirable stock that is hard to trace but easy to dispose of, from convenience stores to warehouse facilities, freight /logistics firms and larger retailers plus forecourt businesses, car dealerships and indeed any business with key assets outside.
Minimum Fuss & Cost Effective
There's minimal fuss or business interruption as the CCTV conversion process can typically be completed in less than a day. Highly cost effective, a typical conversion rate will cost €2,000 for 4 cameras and an on-going monitoring fee of €195 ex VAT per month – it's like having your own, all-seeing, virtual security guard, only for less than 3% of the cost of what you would pay to have actual security personnel.
Emmet Hogan added: "It's a new level of protection that prevents break-ins from happening by intervening the moment an intruder steps foot on a property. In addition, the risk of physical confrontation is reduced to virtually nil because of the pre-emptive nature of the system.
By using your existing CCTV system, we have developed SPS to provide maximum return on investment and by stopping criminals before any damage is done, we save businesses thousands of euro in repair costs. At just 3% of the cost of a manned guard, you get an even greater service. That's why RE:SURE SPS will have a big impact." 
"Until our arrival in the market, the security industry was very much about a "One Size Fits All".  Well of course that's not good enough. Each business has a different set of issues and challenges and operates on varying types of threat levels. That's why RE:SURE will have a big impact and make such a difference."
Photo Caption: Emmet Hogan and John MacMahon of RE;SURE at their 24 hour Security Control centre