Premium
Directory Listings
New Partner Program & New Innovative Technical / Product launch
July 25, 2016
Captivate your customers – EnGenius Ez WI-FI Line
New Partner Program New Innovative Technical / Product launch
Authorized Resellers ONLY
Thursday 28th July at Wood Communications Offices
2 sessions planned:
* First session: 9.30am-12pm
* Advanced Session: 2pm-4.30pm
THREE Very Exciting New Products that will increase Your organization's Revenue
NEW EZ WiFi & Captive Portal Solutions

EnGenius Managed Neutron Series; NEW ezMaster Software

Introducing our NEW PicoPoint – Cloud based WiFi Marketing Tool
These solutions will allow YOU to adopt a model of recurring revenue while giving your client a quality solution that helps GROW their business too.
New EZ one click easy to install Access point / Extender – NEW EZ Captive portal (what is a captive Portal) allows you to give all the information to your customer of all the users using their WiFi solution. (Available Now in 1 BOX)

Managed Neutron series & amp; ezMaster managed cloud based solutions

Picopoint : Cloud based marketing Tool that are compatible with all major Wi-Fi brands not only EnGenius

The EZ WiFi series is exclusively developed to provide a unique approach to using and configuring WiFi Extender / Access Point. (This is so EASY to install. This can be achieved in 3 simple steps – can be even done on your phone without the need for a PC and complicated configuration.
Managed Neutron Series & NEW ezMaster managed hardware based switches and Access points, easy to configure & can manage up to 1,000 Access Points at various locations.
The EZ Master is a NEW wireless network management solution for large & small Networks. This is a Cloud based management solution that allows you access all the information on your access points and controllers in the CLOUD.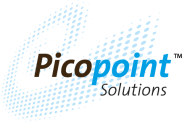 Picopoint : This cloud based software transforms standard Guest WiFi to a cost effective & powerful marketing tool.
With a small cost to your client this can increase their sales by 100% while giving YOU continual recurring revenue. There are many options and models available. This portal is a hugely powerful tool that can assist in providing revenue streams for your client that are missing, Branded Guest Access, Insight Through Analytics & Marketing & Interaction
They can engage with their customer like they have never been before.
Note: this is compatible with all major WiFi manufacturers Access Points so not only tied to EnGenius.
To make it more interesting we are launching the  EnGenius Partners Programme.