Premium
Directory Listings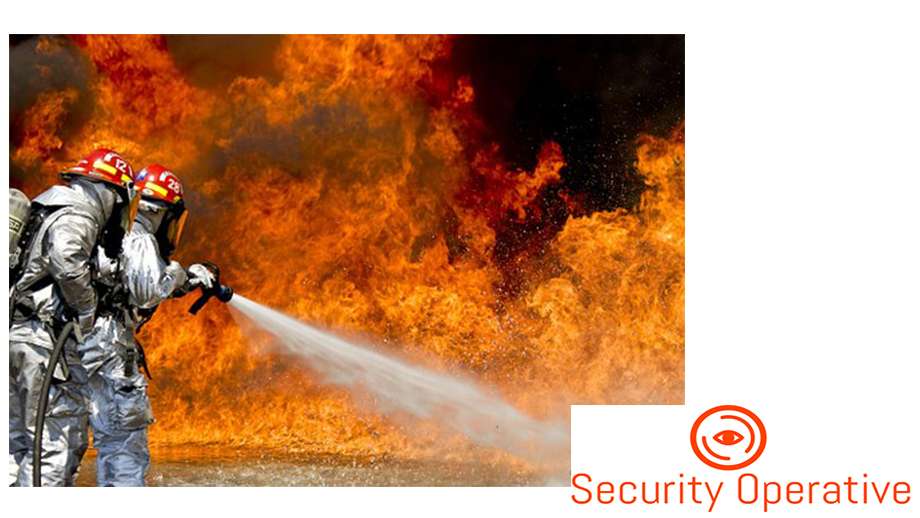 Nightclub Fire Safety
August 26, 2018
Being a Step Ahead! So, Nobody Gets Left Behind
By Karl Harris BEng BSc (Hons) PgD (Fire)
Introduction
Friday the 13th, 1981, a night that truly rocked our small green Emerald Isle. Stardust Nightclub! Even typing it puts a lump in my throat. Artane, Dublin, Stardust Nightclub, 841 people, 214 injured and 48 people who tragically lost their lives.
It is because of this tragic event which in my opinion, fire safety became an indirect duty going forward for all security personnel in the nightclub industry on that horrific night.
With this article/report, I hope to educate and show the importance of your role as door staff in relation to fire safety. Believe it or not, people who are out drinking and having fun, put their life in your hands once they step onto your premises and purchase your alcohol. As a business owner or the face of the venue, you hold a duty of care to your staff and to the public.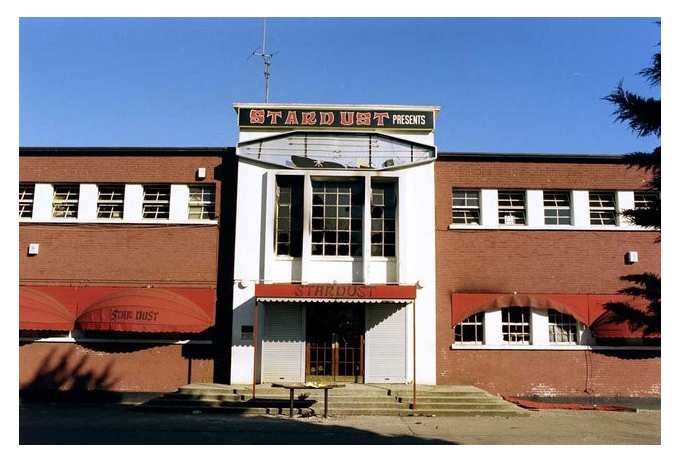 The moment the job evolved
"A waitress, Mrs Elizabeth Prizeman shouted to a doorman Leo Doyle, "Leo, there is a fire inside". He and his colleagues went to fight the fire." (wiki/Stardust_fire).
Just like that, Mr Doyle and his colleagues went to fight the fire. It is in this sentence alone, the responsibility to fight the fire now belonged to the door staff. In my opinion (within reason) this was and is the wrong thing to do.
Why is this the wrong thing to do?
You can replace a building, you can even replace alcohol. However, you CANNOT replace a life. I will discuss more on this later. It's important to note why I feel the duties of fire safety became an indirect responsibility for all door staff.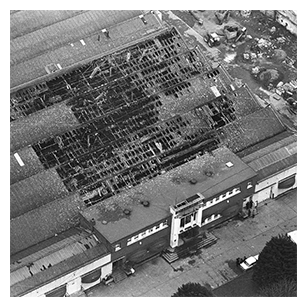 Where did it go wrong with Stardust Nightclub?
From research and studies, anywhere it could have gone wrong, it did! Some major things to look at from a security/management perspective which potentially could have changed everything that night which are still vital and very real for today's door staff, are as follows;
Doors were locked from the inside with padlocks and chains
Windows had bars which hampered escape
It was evident that staff had no training or were prepared for such a tragedy
Lighting failed
This is simply not acceptable. Every fire exit should be visible and clear to escape. Whilst I fully understand the reason they were there, one would suggest hire more security and place them there to stop the odd person getting in for free or a drunk friend. Locks and chains are and never will be acceptable.
This is a major point. If these bars were gone, would people still be alive? This is not an appropriate security measure for an occupied premises, especially with intoxicated patrons.
I refer to my point earlier where I state fighting the fire was the wrong thing to do. Even 'trained' fire wardens should not attempt this unless they personally feel it's safe for them to do so. You do not understand fire, it is not your friend. Fire can get out of control in seconds. Your minute of firefighting could make it worse. Focus on getting your team and the public, OUT! Let the professionals put the fire out. In such circumstances like this, the main priority is evacuation. As door staff, you need to know where all the exits are, you need to practice your drills. You are not a firefighter! A 3hr course with 5 minutes of playing with an extinguisher does not make you a firefighter. Just ensure your team and the public are out.
Lighting failed! It went black! Fear set in! Where were people going? They couldn't see. It's such an important part of evacuation & escape. People need guidance. You know the club! The drunk person doesn't know their right from their left.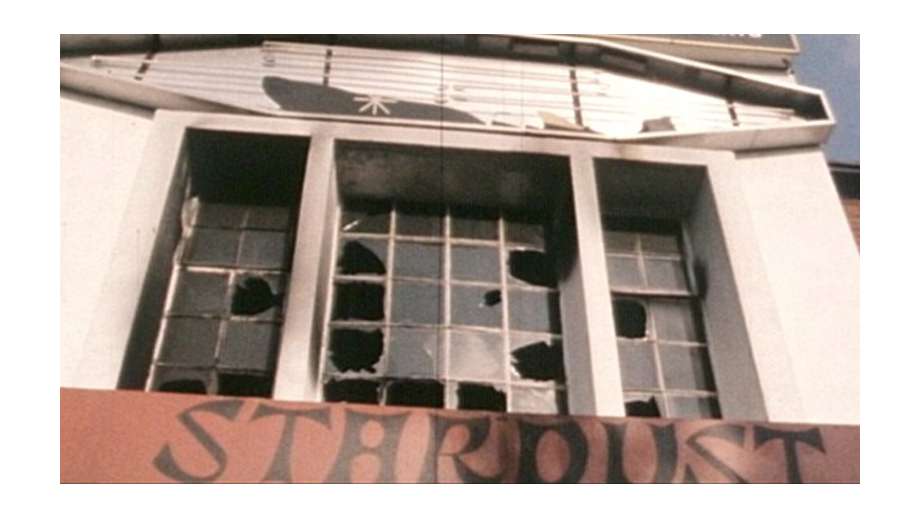 Questions to ask yourself?
As a business owner or as door staff, I want you to ask yourself several questions. These questions will help you identify if you need to change current habits and upskill etc… before it's too late.
Do I know anything about fire safety?
Have I been trained?
Do I know where all the exits are?
If a fire occurred, do I really know what I am doing?
Do we have a fire safety log?
Who is the fire safety manager?
I am the fire safety manager, what really is my job?
When was the last time we did an evacuation?
Do I carry out any fire inspections before the club opens?
Am I prepared???????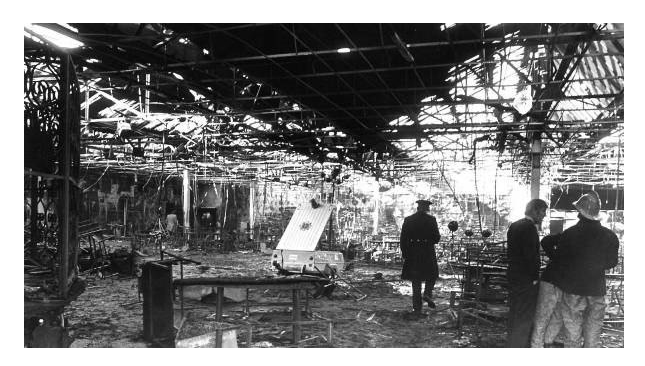 Gardai and Investigators at the Stardust after it was gutted by a fire. Picture: Donal Sheehan
What can we do to improve fire safety and ensure nobody gets left behind?
A few things you can do as a business owner or as door staff is as follows;
Appoint a fire safety manager, make sure someone who acts as a fire manager is present when the venue is operational
Regular checks of doors, electrical appliances etc…
Update the fire safety log
Put a fire evacuation strategy in place
Train staff and make them aware
Have a professional fire risk assessment conducted annually
Have a professional fire safety management plan designed for your premises and actively update it. (Similar to a fire safety log, but not the same thing)
Ensure numbers in the club are the numbers stated on your license and not squeezing as many people in as possible. This number is calculated out for a reason.
Drill, Drill, Drill………
Fire evacuation drills are often done, badly! People do not communicate. People are not trained before the evacuation takes place. People treat it as a joke. I want to commend Rearden's Bar, Cork for their efforts to drill a controlled and pre-planned critical incident exercise in conjunction with the emergency services in 2017. This incident was a knife attack.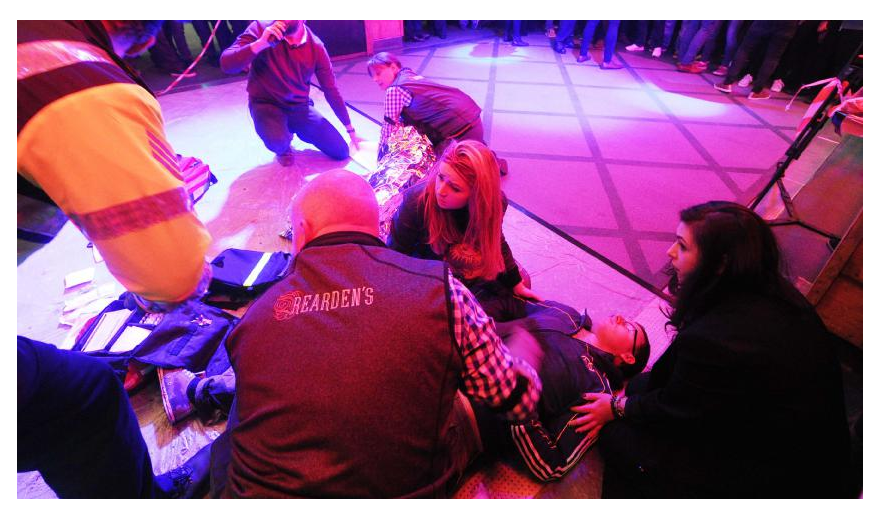 My point is this. The same type of incident should be done for a fire.
How? Are you mad? (Slightly)
Not a real fire, but a real-life simulated fire drill. Fill the nightclub with dry ice and have different machines at different points to give the effect of smoke. As security, you already know how difficult it is to see onto the dancefloor when it's covered with dry ice.
By getting the fire services involved, it gives them opportunities to complete training in active & operational buildings. (Everyone is a winner). I understand a simple click of fingers is not going to do the trick, but like Rearden's, planning and preparation, and it can be done. It has to be! This type of event does not need to be done during opening hours. Open 2 hours early, invite some guests to partake (offer them a drink, they will come) and role play a real-life scenario. I wonder will people still treat it as a joke.
We can never prepare for the unknown, but we can be educated.
What fire safety measures can I take while on the Job?
What you as a door supervisor/security professional can do on the job that will ensure you are doing a better job than most, some steps which can be taken are as follows;
Carry a torch. Vital piece of equipment
Conduct a mini 'mental note' fire risk assessment
Check doors!
Make sure nothing is blocking exits, both inside AND outside!
Ensure lighting is in working order
Smoke detectors work! Alarm system works! Test it!
Update fire log
Alert and report any possible issues to your manager
Keep practicing the above!
Never take anything for granted!
Why should I be concerned with fire safety!
You should be concerned because the law says so! These are some of the laws which highlight your duties in relation to fire safety.
Safety, Health and Welfare at Work Act 2005
The Safety, Health and Welfare at Work Act 2005 (the 2005 Act) states that employers must 'ensure, so far as is reasonably practicable, the safety, health and welfare at work of his or her employees'. The person in control to any extent of the workplace should ensure a safe workplace, safe access, safe egress and safe articles or substances.
Section 11 of the 2005 Act states that employers are required to prepare and revise adequate emergency plans and procedures and provide the necessary measures for firefighting and the evacuation of the workplace. Consideration for all employees and anyone connected with the workplace must form part of how an employer addresses the area of safety health and welfare and specifically the provision of emergency access and egress.
Section 12 of the 2005 Act clarifies that consideration must also be given to the safety of persons other than employees within the workplace. Everything reasonably practicable must be done to ensure that all individuals at the place of work are not exposed to risks to their safety and health. In addition section 15 places obligations on landlord's who own (but are otherwise unconnected) with a workplace to ensure that there is safe access and egress from the place of work.
Under section 19 of the 2005 Act, employers are required to carry out risk assessments and to record these in the Safety Statement. A fire safety risk assessment should be conducted and should include!!!!
Sections 8, 9 and 10 of this 2005 Act require that sufficient information, training and supervision is provided to ensure the safety of employees, and also that such instruction, training etc. must take account of any employees with specific needs, to ensure their protection against dangers that may affect them.
Fire Services Act, 1981 & 2003
PART III – Firefighting & Fire Safety
18.—(1) This section applies to premises or any part thereof put to any of the following uses—
(c) use for purposes of entertainment, recreation or instruction or for the purpose of any club, society or association;
(e) use for any purpose involving access to the premises by members of the public, whether on payment or otherwise;
(2) It shall be the duty of every person having control over premises to which this section applies to take all reasonable measures to guard against the outbreak of fire on such premises, and to ensure as far as is reasonably practicable the safety of persons on the premises in the event of an outbreak of fire.
(3) It shall be the duty of every person, being on premises to which this section applies, to conduct himself in such a way as to ensure that as far as is reasonably practicable any person on the premises is not exposed to danger from fire as a consequence of any act or omission of his.
Conclusions
The night of the Stardust tragedy, Ireland tragically lost 48 people. I can assure you, their loss was not in vain. My article can be interpreted in many ways but the most important message that I hope I have gotten across is that fire safety is a major concern and as security professionals, you need to be aware of the very basics to ensure everyone remains having a safe night.
We have come a long way in terms of fire safety, but we have a long way to go. It's vital that fire safety management is implemented and is managed correctly. In Ireland, we adopt an attitude that a fire alarm is something that will turn off in a minute. We ignore it. It's vital you know how to respond upon hearing that alarm and your duties to the public in performing an evacuation. The public will panic and more than likely try to leave the way they came in! If that is not possible, you need to direct them to exits they are unaware of.
The bigger concern is venues which are in the middle of nowhere who are a law to themselves. It's these venues where education needs to be pushed even more. So, as professionals, as door staff, as fire aware individuals, please keep preaching fire safety. Educate those who need it, help those who are unsure and let's keep working together to create a safer environment for the public to enjoy their nightlife. Let's work hard to ensure there is never a reoccurrence of Stardust. At the very least, let's give those families something in that, we have learned at the cost of their tragic loss.
Remember, your decisions can be the difference in someone surviving or someone dying.
It's important to keep educating yourself.  As the title says; It's important to stay a step ahead, so nobody gets left behind. I genuinely mean that.
Message of thanks
Thank you to Tony for allowing me the opportunity to write about a topic which I am so passionate about. As fire safety is something that needs more time and attention, I decided to set up @thefirebible to keep promoting and educating the world about fire. All support is truly appreciated. You can find us on Facebook, Twitter and Instagram.
If you require professional advice or services, please get in contact and I will be happy to assist you.
Kind regards,
Karl Harris BEng BSc (Hons) PgD (Fire) MIEI AIFireE GCABE
DISCLAIMER: This article/report is for educational purposes only!